7 Crazy New Products You Can Buy to Spoil Your Pet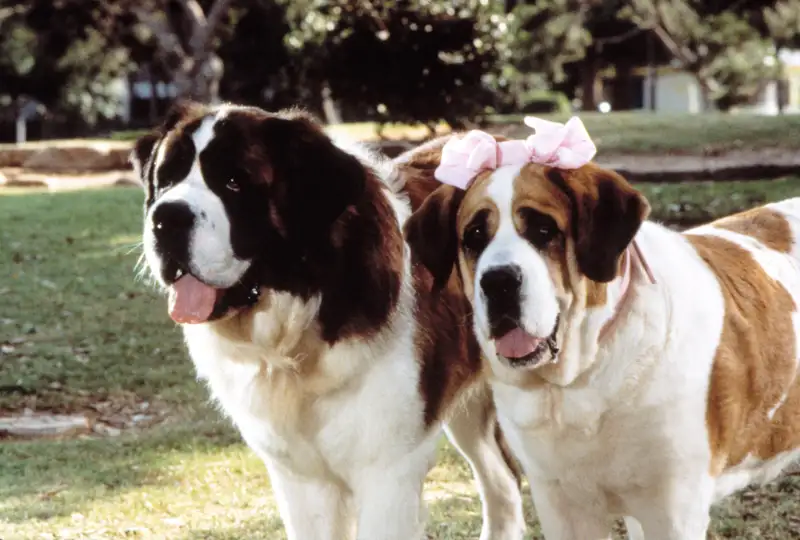 Universal—courtesy Everett Collection
In recent years, pet owners have been tempted—perhaps guilted—into treating their beloved dogs and cats to products and services that run the gamut from $350 doggie strollers to pet tattoos, luxury doghouses , and gourmet pet cuisine. And how can anyone forget about the fitness-tracking dog collar and the Grumpy Cat-endorsed line of bottled coffee? (The latter was created for human consumption, natch.)
At some point, it would seem like pet marketers simply must run out of every dog-gone idea under the sun. But based on American pet spending—a total of $56 billion last year, and forecasts call for $60 billion in 2014—for entrepreneurial players in the pet economy, the best time to roll out new pet-related products and services is always right meow. Here, in celebration of National Dog Day on Tuesday, are some of the latest options to trot onto the scene. Regardless of the time of year, make sure, as a pet owner, you may consider spending on services like pet insurance. Explore options on pet insurance for dogs in our Best Pet Insurance Companies list.
Personal Trainers for Dogs
Crain's New York recently reported on some of the latest ways New Yorkers are giving their dogs the very best, including organic artisanal food and the hiring of specialized dog trainers. Not simply traditional trainers who will do the basics like teach a dog to sit, but ones who will run pooches throughout a calorie-burning workout like personal trainers do with humans. Other trainers give dogs swimming and Frisbee-catching lessons, or teach them tricks like taking their own selfies with an iPad. (Warning: Once your dog knows this one, your iPad will bear traces of a wet nose. But the resulting images are probably worth it.)
In-Home Pet Suites
Home builders such as Standard Pacific Homes now offer optional in-home pet suites as part of new construction designs. "The optional pet suite can be customized with a pet shower and removable shower head, built-in cabinetry and other conveniences," a brochure for one design in a residential community in southern California explains. Pet suites add an average of $8,000 to a home, but more extravagant ones, with flat-screen TVs and a pet door that opens up to a dog run, can go up to $35,000, the Los Angeles Times noted.
Pet Memorial Space Flights
At long last, you can send your deceased pet's remains into space thanks to Celestis Pets, "the world's first pet memorial spaceflight service." The company, which already offers a similar service for human remains, expanded into the pet market this summer. Services range from the basic "Earth Flight," in which only a symbolic portion of the pet's cremated remains are sent skyward before returning to earth, to the top-of-the-line "Voyager," which for $12,500 takes the remains into the deepest space for eternity.
Pet Dating Services
The Associated Press covered the rise of pet-friendly dating services such as PetsDating.com and YouMustLoveDogsDating.com, where like-minded pet-loving singles are supposed to find matches. Love isn't necessarily the goal, though; PetsDating, "an online community for pet owners who want their pet to enjoy a long, healthy, and fulfilling life in the company of another pet," has pets rather than human hookups as the primary focus. People who meet through the site could wind up dating, but they also might simply be looking for doggie play dates or someone (and some dog) to go for a walk in the park with. Yet another service, DateMyPet.com, is indeed all about making love matches—within one's own species, to clear up any confusion about the name.
Dog Toiletries
Companies like Fort Lauderdale's Synergy Labs are "tapping into the worldwide trend to humanize pets," according to the Sun Sentinel. The company sells a kennel's worth of atypical pet merchandise, including a lineup of Pooch Scents (basically: perfume for dogs, with scents like POSH, Rain Fresh, and STUD), high-end organic shampoos and conditioners, and a forthcoming one-of-a-kind toothbrush "designed with three heads to clean the inside and outside of the mouth and the pet's face at the same time."
Pet Annuities
A survey by the Securian Financial Group found that nearly 20% of pet owners have made financial plans for the wellbeing of their pets if the owners pass away. Of those, 13% had bought annuities that named the pet's caregiver as the beneficiary.
Pet Prenups
The rise of couples battling over custody of their pets when they break up—seen this summer with the split of Antonio Banderas and Melanie Griffith, who wants to get their three dogs in the divorce settlement—has raised the profile of "pre-pups." Like it sounds, the pre-pup is part of a prenuptial agreement that specifies who gets ownership of a pet in the case of a breakup. More attorneys are specializing in pet issues including custody disputes, and apparently there's quite a need. Data cited by the Daily Mail indicates that one-fifth of separating couples with pets said figuring out who gets the dog was just as stressful as determining who would get custody of the children. Yahoo News reported that without a pet prenup, pets tend to be viewed in the eyes of the court as furniture or any other possession owned by the couple, and bidding wars often determine which party ultimately gets to keep the pooch.