It's National Pizza Day 2019! Here's Where You Can Get Amazing Pizza Deals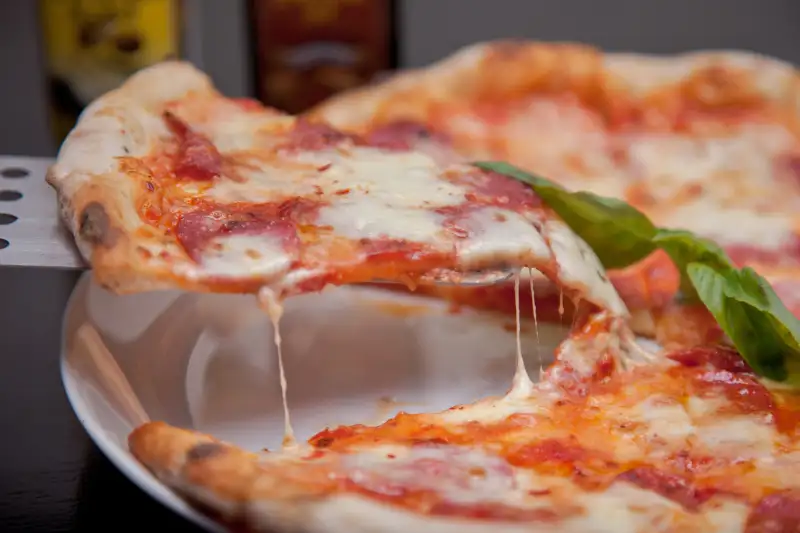 Yevgen Romanenko—Getty Images
Pizza Hut, Domino's, Blaze Pizza, and Chuck E. Cheese's all have awesome pizza deals today — which happens to be National Pizza Day 2019.
National Pizza Day is celebrated every February 9 because … well, just because someone randomly decided to create a "holiday" devoted to pizza. And we're totally on board with the idea of a day honoring pizza, especially if the festivities include great pizza deals and sometimes totally free pizza.
Here's where you can find the best pizza deals on National Pizza Day 2019.
Now through February 17 — including National Pizza Day 2019 on February 9 — you can get any large pizza at Pizza Hut for $10.99. Enter the code THANKYOU at checkout when placing your online order to get the $10.99 pizza deal. You should check out local Pizza Hut deals in your area too; in some places you can get two-topping large pizzas for only $7.99 each when ordering online.
Domino's isn't promoting any National Pizza Day specials per se, but there are always pizza deals at Domino's, including large three-topping pizzas for $7.99 each right now. Domino's is also running a contest on social media for National Pizza Day 2019, and the winner will get free pizza for a year. And a promotion from H&R Block will give you a $10 Domino's gift card if you upload any tax documents to its H&R Pro Go tax filing service on February 9.
While it's not a deal cooked up (get it?) for National Pizza Day 2019 itself, Blaze Pizza has a great promotion right now when you order online: two pepperoni pizzas for $10.
Mention the "National Pizza Day" deal at Chuck E. Cheese's and you can get a free upgrade from a large pizza to an XL pizza on Saturday, February 9.
For National Pizza Day 2019, Cici's customers can get three medium one-topping pizzas for $12 total.
Download the Pilot Flying J mobile app and you'll get an offer good for a free slice of pizza at Pilot Flying J travel centers through Sunday, February 10.
The National Pizza Day deal on February 9 at Toppers lets customers pick two or more menu items for $9.99 each. Among the options are three-topping pizzas in any size for $9.99 a piece.