Pizza Hut Just Launched a Rewards Program. Here's How Easy It Is to Get a Free Pizza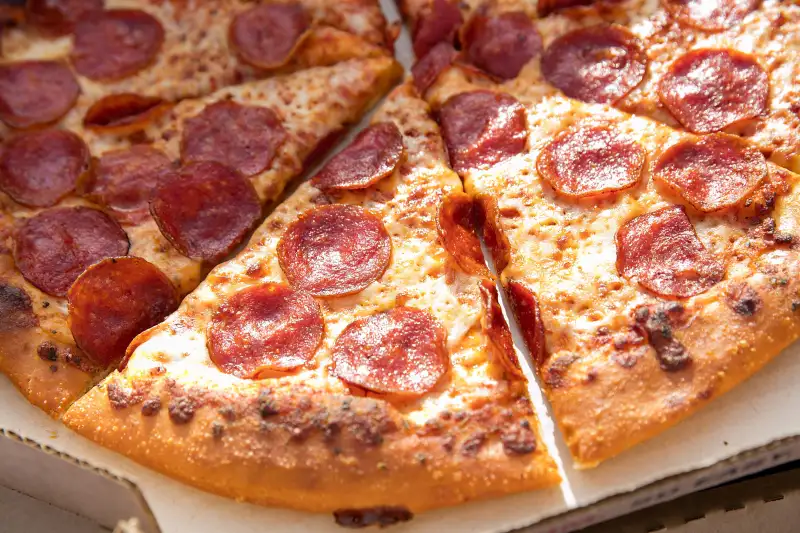 Jeff Schear—Getty Images for Pizza Hut
Pizza Hut is catching up to the fast food pack with the introduction of a new rewards program, officially launching on August 1. It's called Hut Rewards, and Pizza Hut promises it provides customers a super simple and easy path to free pizza.
Once you're signed up with Hut Rewards, you'll get 2 points for every $1 you spend online on Pizza Hut orders. After compiling 200 points—which normally comes as a result of spending $100 before taxes—you can trade them in for a free medium pizza, with any recipe and any toppings you like. A free large pizza (again, any recipe, any toppings) can be had for 250 Hut Rewards points.
That's a decent payback, and surely a much-welcome option for Pizza Hut fans. But the rewards are even sweeter in the early days of the program's launch. For online orders placed between August 10 and October 1, Hut Reward members get double the normal rewards points: For every $1 you spend, you'll get 4 points.
In other words, while reward points are doubled over the next couple months, you can get a free medium pizza after spending $50.
Take note that there are no rewards for phone or in-person orders at Pizza Hut. The fine print specifies: "Hut Rewards points can be earned and redeemed during online or mobile orders only, for delivery or carryout. Taxes, tips, donations and gift cards do not earn points." (Customers have to pay taxes and delivery charges when using points for free pizzas as well.)
Pizza Hut says that Hut Rewards members can expect to periodically receive notices about exclusive discounts and promotions as well, plus special bonus rewards on your birthday, which is common among loyalty programs. A whole host of restaurants and stores offer freebies and deals on the birthdays of rewards club members.
Pizza Hut rivals Papa Johns and Domino's already have rewards programs. Each works a little differently, and customers should pay attention to the details and play the system wisely to get free pizza with as little effort and expense as possible.
Domino's gives points for each order rather than basing it on dollars spent: You get 10 points for each order of $10 or more, and 60 points is good for a free medium two-topping pizza. At Papa John's, rewards customers get 1 point for every $5 spent, and 10 points (or $50 spent) can be redeemed for a free dessert, while 15 points ($75 spent) is good for a free medium two-topping pizza. Pizza lovers should be on the lookout for limited-time promotions that double rewards points on orders or otherwise offer special bonus points.