Americans Predict Mortgages Rates Will Top 8% Next Year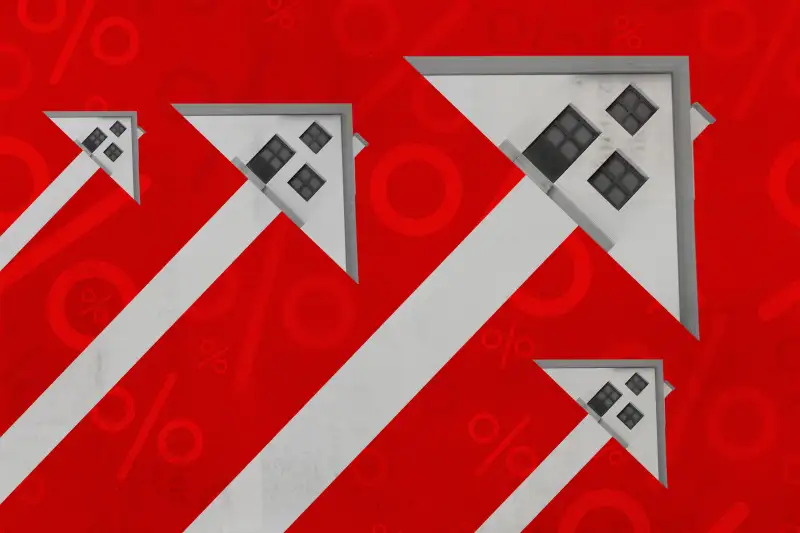 Americans expect home prices to rise in the next year by the smallest amount they've forecasted since an annual government survey began keeping track in 2014.
On the other hand, people also think that mortgage rates and rent prices will pop significantly higher in the years ahead. Survey respondents predict mortgage rates could shoot up to over 8% next year, which would be nearly three times higher than they were around the start of 2022.
After several years of high competition in the real estate market amid low mortgage rates during the pandemic, the market has finally been cooling down as the Fed has hiked interest rates. Home prices have already begun dropping in many parts of the country, and Americans don't expect to see another year of steep price increases like 2022 or 2021, according to the new survey.
What the research shows
The New York Fed's latest housing survey shows that Americans expect home prices to increase by 2.6% in the next year, down massively from the 7% increase they forecasted a year ago. (Home prices actually increased in 2022 by more than 10%.)
Over a longer horizon of five years, Americans' expectations for annual home price growth increased when comparing the 2022 survey to the 2023 edition, which was released on Tuesday.
The survey found that Americans expect home prices to increase by 2.8% per year on average in the next five years, up from the yearly average of 2.2% they expected in last year's survey.
Rent and mortgage rate predictions
In addition to home price expectations, the survey found that Americans anticipate rent prices will rise rapidly and anticipate that mortgage rates will be above 8%. The current rate for a 30-year fixed-rate mortgage is 6.42%.
Respondents expect rent costs to increase by 8.2% in the next year and by 5% per year on average over the next five years. The survey researchers noted that this data indicates people "expect rent increases to substantially outpace home price increases over the next five years."
Americans expect the average interest rate on a 30-year fixed-rate mortgage to be 8.4% one year from now, inching up to 8.8% three years from now. Those are the highest expectations they've had for mortgage rates since 2014 when the survey began.
More from Money:
Best Mortgage Lenders of March 2023
For the First Time in 8 Years, Millennials Aren't the Generation That's Buying the Most Homes