Presenting Well on Video Is the New Career Prerequisite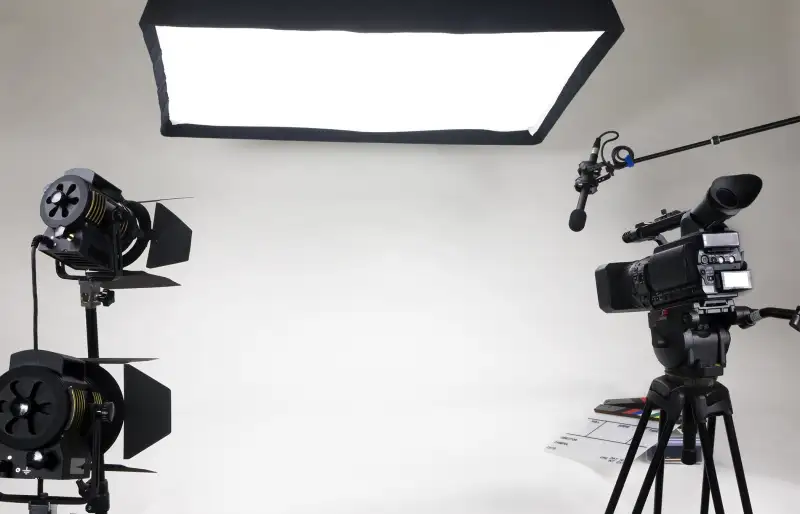 Michael Kurtz—Getty Images
With the increasing ease of video technology – Skype, Periscope – presenting well on video is a career advantage and fast-becoming a prerequisite. At all stages of career, from landing a job to developing professional to leading increasingly global teams, the everyday professional, not just the media or marketing group, needs video skills. Here are some real-life examples where video matters, and tips for getting more comfortable in front of the camera:
Virtual job interviews increasingly include video, not just phone interviews
Colin Day is immersed in all things recruiting-related, as President and CEO of iCIMS, an applicant tracking software system. He encourages his hiring clients to opt for video screening. He recommends video as a way for hiring managers to identify a candidate's soft skills and level of engagement. According to Day, the candidates are embracing the technology as well, with 40% of candidates believing that video screening will give them an advantage.
As a recruiter, I have worked with several companies who relied on video screening. The hiring companies were in media, technology, and non-profit, so use of video is spans across industries. One company used video screening at the intern and entry-level to save time over live interviews, but also to standardize the process and ensure that all candidates got the same questions and had the same opportunity to shine. Another company used video interviews particularly at the senior levels to enable more senior executives, who were often located in disparate geographies, a chance to vet the candidates. The third company used video interviews across the board.
As a job seeker, you need to be prepared for a video interview. Practice with the technology well before the interview. If you will be using a company's video conferencing system, ask for early access to the technology to make sure you're set up before you have to start the actual interview. If you're using your own technology, make sure you practice with someone who will give you a candid assessment of the placement of your web camera, the audio quality of your computer microphone, and your energy level (you can appear lower energy across video, just as you often sound lower energy over the phone).
Once you land the job, training and assessment can rely on video
The Major League Soccer National Sales Center has a rigorous sales training program that brings reps from local offices to Minnesota for 200+ hours of face-to-face, phone, and social media training. Ongoing training is provided via mobile app that requires reps to record themselves role playing various facets of the sales process. The reps then receive almost instantaneous, customized feedback on their performance. According to Bryant Pfeiffer, VP of Club Services for Major League Soccer and founder of the national sales center, this type of training allows MLS to offer a personalized level of coaching for a large staff that is geographically dispersed and at various performance levels.
As a coach and consultant, I have seen other companies, not just for the sales function or in sports industry, incorporate video training into their professional development. Presentation skills, communication skills, executive presence and media training are all areas where video-based training is widely used.
If you're aspiring to management, you need to be comfortable being recorded and hearing feedback on your performance. If just the thought of this is making you queasy, desensitize yourself by recording yourself, watching the replay and sharing it – over and over. Yes, you'll be surprised by how you look and sound but it's probably better than you imagine.
As the scope of your job grows, plan for video meetings and presentations
One of my clients had 20 countries in his scope of responsibilities. Even my clients who are predominately based state-side get assigned a cross-functional project that spans countries. You have the challenge of influencing people who you do not know well and who do not know you, navigating cross-cultural issues, and vying for time and energy when there are probably competing and more immediate priorities. Plus, you have to do that influencing, navigating, enrolling, communicating, and relating over video, as extended or frequent trips may not be in the budget.
Practice being conversational and personable over video. It's not something that typically comes naturally. You have to figure out where to look to make eye contact and still get a read on the participants. You have to speak with enough volume and articulation to come across clearly but not too formally. The content of your meetings will always be in flux, so you want to have the actual video skills already down, so you can spend your preparation time on the content.
You may not be an on-air personality, but today's careers require everyone to be a video star.