How to Watch Prince's Purple Rain This Weekend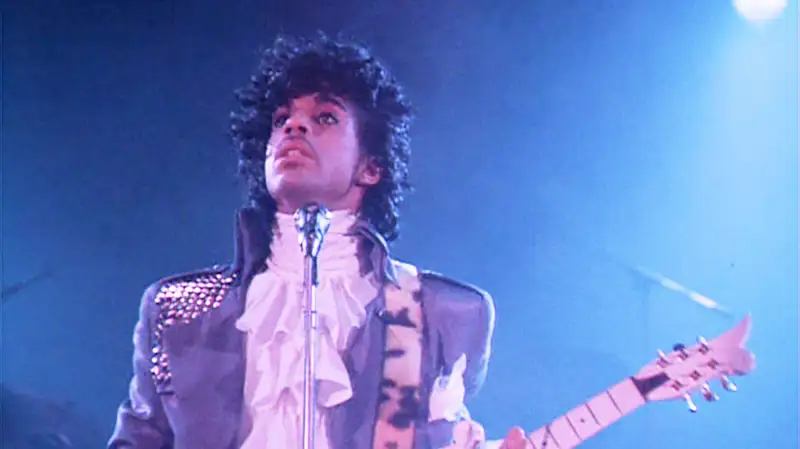 Warner Bros.—moviestillsdb.com
Spontaneous block parties, a prolonged jam session, Raspberry Beret-inspired donuts—there's no shortage of ways to honor Prince, the tiny musician with gargantuan talent who died Thursday at the age of 57.
But even better than eating a purple donut, here's how you can watch Purple Rain, the musician's Oscar-winning 1984 movie and acting debut.
Purple Rain is not the best movie ever created--the Oscar was for music, not acting or screenplay--but the music is fantastic and, if anything, it's a just-under two hour dance party with one of the most creative artists of our time.
You can't stream Purple Rain anywhere, though it will be playing on VH1 throughout the weekend, if you're one of those traditionalists with a TV set and cable subscription. You can, however, rent the movie on Amazon, iTunes, or Google Play, or rent the DVD via Netflix's DVD subscription. Or, you can just listen to the soundtrack, which is as good a memorial as any.
Finally, AMC just announced that it will play Purple Rain in 87 locations across the the country, tomorrow, April 23, through Thursday, April 28, according to Mashable. And Carmike Cinemas will also be playing the film in about 80 theaters across 24 states, according to a spokesperson.
While you can't listen to Prince's albums on Spotify or Apple Music (the musician said artists couldn't make money off of their music that way and pulled his entire catalogue in 2015), his entire catalogue is available on Tidal, as Money reported yesterday. Jay Z's streaming service is $9.99 per month, but if you haven't used your free trial yet you can sign up for that.
You can also stream some of the songs he wrote for other artists, like "Nothing Compares 2 U" (performed by Sinead O'Connor) and "Manic Monday" (performed by The Bangles).
Read next: Here's What Prince Had to Say About Money at the Height of His Fame
And if that's not enough, Prince's 2004 Rock and Roll Hall of Fame performance is out of this world, as is his 2007 Super Bowl half-time show. You can also catch him in a Season 3 episode of "New Girl," streaming on Netflix.
(Parade has a nice list of other ways to honor the musician. You can also find charities he donated to here.)