This One Move Could Save You Almost $3,000 on Some Student Loans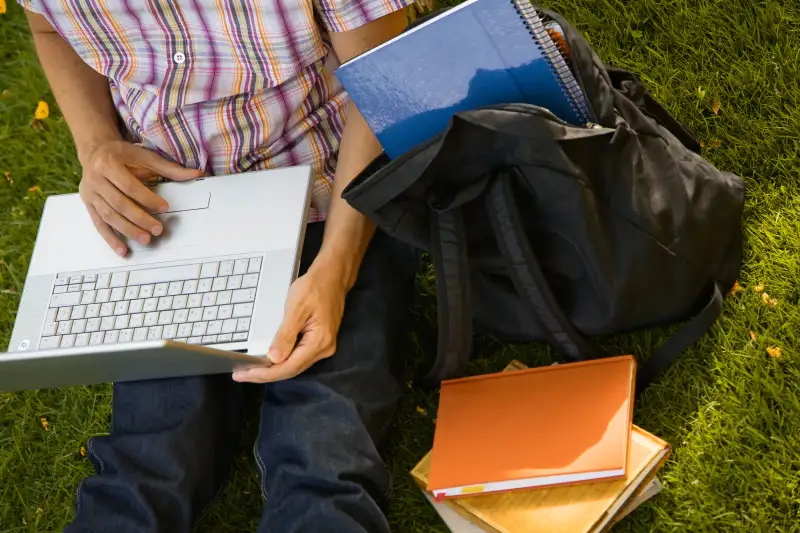 It may seem obvious that you should do some basic comparison-shopping before committing to a student loan. A new analysis, however, calculates just how much you could save on private loans—and comes up with a nearly $3,000 payoff.
The research focused on borrowers who shopped on student loan marketplace Credible.com during 2017. Those who received prequalified offers from at least two lenders were shown loans with interest rates that were up to 1.7 percentage points apart.
In other words, by simply requesting loan offers from more than one lender, borrowers had a good shot at ending up with a lower rate. And that rate makes a big difference in your total payout: For a fixed-rate $15,000 loan—the median amount requested via Credible—that 1.7 points would yield a savings of roughly $2,769 over 10 years. (Even at lower rate differences, people were able to save thousands of dollars. With a 10-year variable rate loan and an average difference of 1.4 points, for instance, you would save $2,069.)
It should be noted that there can be significant drawbacks to private student loans. If you don't have strong credit, interest rates can soar into the double digits, and private loans don't carry the same flexible repayment options as federal student loans.
Undergraduates should always max out their borrowing from the federal government—roughly $31,000—before turning to other types of loans. Parents, too, should weigh the pros and cons of borrowing PLUS loans from the government versus borrowing on the private market.
That said, if you have strong credit and budget wisely, you may be able to find some good deals on the private side. Fixed-rate private student loans start at about 5%, and Credible found that 10-year, fixed-rate loans taken out with a cosigner this year carried an average APR of 7.6%—roughly equal to the cost of federal loans for parents, which carry a 7% interest rate this year plus a 4.3% origination fee.
Plus, private lenders have launched attractive features in recent years in an effort to win over strong borrowers. Citizen's Bank, for example, started offering multiyear approval earlier this year. That means borrowers can get approved for a loan amount the first time they apply and, assuming there aren't any dramatic financial changes, they won't have to reapply the following year. Likewise, Sallie Mae and SoFi now offer loans designed specifically for parents, something that was previously offered by only one lender.
That competition is why it's so important to shop around to find the loan with the best features and rates for your circumstances.