Public Service Workers Can Now Apply for Student Loan Forgiveness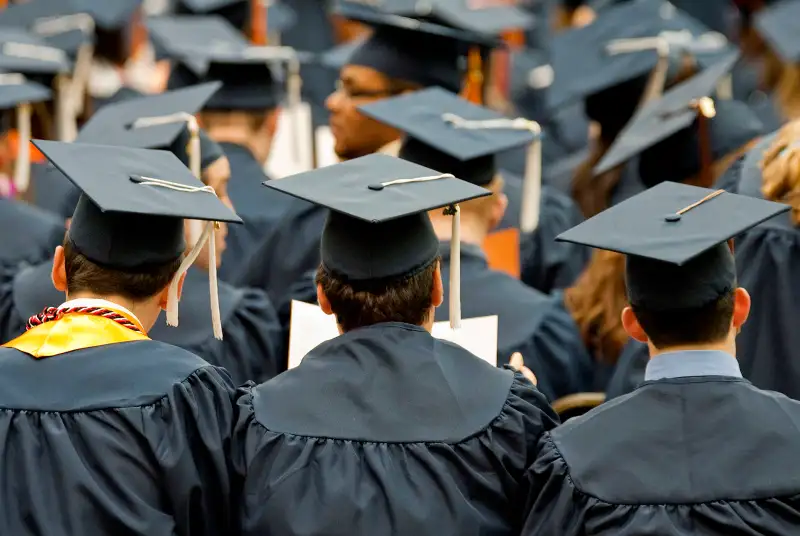 Bloomberg via Getty Images
In 2007, the federal government created a program that would forgive student loans for people who worked in public service jobs for at least 10 years.
Now, the first participants in the Public Service Loan Forgiveness program (PSLF) can start applications — which, if approved, would scrap their remaining debt. More than half a million Americans who worked government or nonprofit jobs in the public sector paid 10 years worth of monthly payments as part of the program.
For the first time since the programs inception, applications for forgiveness are now available.
The program, which began under former President George W. Bush's administration and was slightly altered under former President Barack Obama's administration in 2012, has certain requirements, like the kinds of loans being paid back and the type of public service job, according to CNN. The program encourages those interested in qualifying for it to take lower paying jobs that directly contribute to their communities.
However, the program has seen some difficulties and pushback from borrowers. The Consumer Financial Protection Bureau has reported complaints from people who mistakenly thought they were enrolled in the program and made monthly payments for years, and it has been difficult for others to confirm that their jobs qualify for the program, CNN reported.
Additionally, the Department of Education said earlier this year that it is possible that approval letters for jobs that qualify under the program may not be entirely accurate, according to the New York Times. Earlier this year, Sarah Twomey-Mercurio, who manages communications for a non-profit, wrote in Money that she isn't sure if the government will fulfill its end of the bargain by the time her 10 years of monthly payments are up.
"This is not a sustainable solution for people like us, who have critical financial decisions to make," she wrote. "Often, late at night, I have found myself with our newborn, thinking about how we are going to climb out of this mountain of debt. Or the likelihood of us moving into the private sector. Or getting a second job."
On top of that, it is unclear what the future of the program — or lack there of — could hold. The Trump Administration's proposed 2018 budget would nix the program entirely.
According to CNN, to qualify for forgiveness, borrowers will have to had made 120 payments, be enrolled in an income-driven repayment program, work a full-time public sector job and ensure their loans are "Direct Loans."