There's a Massive Racial Gap in Student Loan Defaults, New Data Show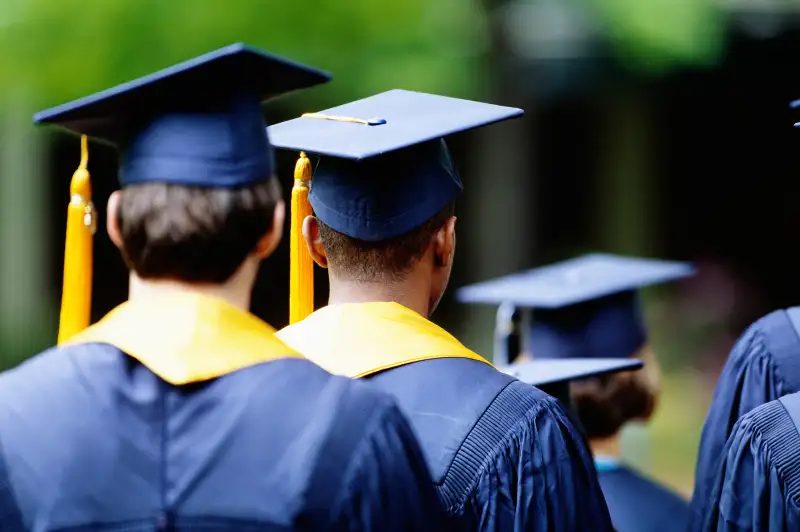 Will & Deni McIntyre—Getty Images
African-American students who borrowed to earn their bachelor's degrees are four times more likely to default on their student loans than white peers.
That's one of the most striking findings in an analysis of new data on close to a decade of loan repayment rates. Many of the findings in the analysis, by the Center for American Progress, add to previous research showing student debt is far more burdensome for black borrowers than for white borrowers.
The CAP analysis, which covered students who entered college in 2003-04, found that African-Americans, on average, had made no progress paying off their debt 12 years after enrolling. In fact, their median student loan balance had actually grown, because of interest, to 113% of the amount originally borrowed.
For white borrowers, the median balance owed 12 years later was 65% of the original balance, and it was 83% for Latino borrowers.
The statistics on default rates were just as bleak. Overall, nearly half of black borrowers defaulted, more than double the rate for white borrowers. And while completing a degree is supposed to be the best protection against defaulting on your student loans—the research covered not only four-year graduates but also dropouts, associate's degree earners and those still in school—earning a bachelor's degree didn't shield minority borrowers nearly as well as it did whites. While just 6% of white borrowers who earned a bachelor's degree defaulted on their loans, 14% of Latino borrowers did so, as did 23% of black borrowers.
"These results show that the U.S. Department of Education cannot ignore the interaction of race and student loans," wrote Ben Miller, senior director of postsecondary education for the Center for American Progress and author of the report.
Default on a federal student loan is defined as missing nine monthly payments. Nationally, defaults have been climbing in for the past several years, with about 8 million borrowers who stopped paying their loans as of 2016. (Miller's analysis also found that debt burdens were worse for the 2003-04 enrollees than they were for borrowers who entered college in the mid-1990s.)
These student loan defaults create sustained ripple effects on borrowers' financial lives. After a default, your credit score suffers while the amount you owe continues to grow. Your debt can be sent to collections, and you're no longer eligible for forbearance, deferment or income-driven repayment plans to lower your monthly payments. Plus, student debt is notoriously difficult to get rid off—you can't discard it in bankruptcy, and the government can confiscate your tax return or paychecks to pay off your debt.
A variety of factors contribute to racial gaps in repayment rates. For one, as the CAP study noted, black students are more likely to borrow for college, and they borrow larger sums, partly because of the family wealth gap between whites and blacks. Black students also disproportionately attend for-profit colleges—which tend to be correlated with higher debt loads—and colleges with fewer resources; and when the students do graduate, they face bias in hiring and wages.