The One Thing Amazon Can Learn From Radio Shack
Money is not a client of any investment adviser featured on this page. The information provided on this page is for educational purposes only and is not intended as investment advice. Money does not offer advisory services.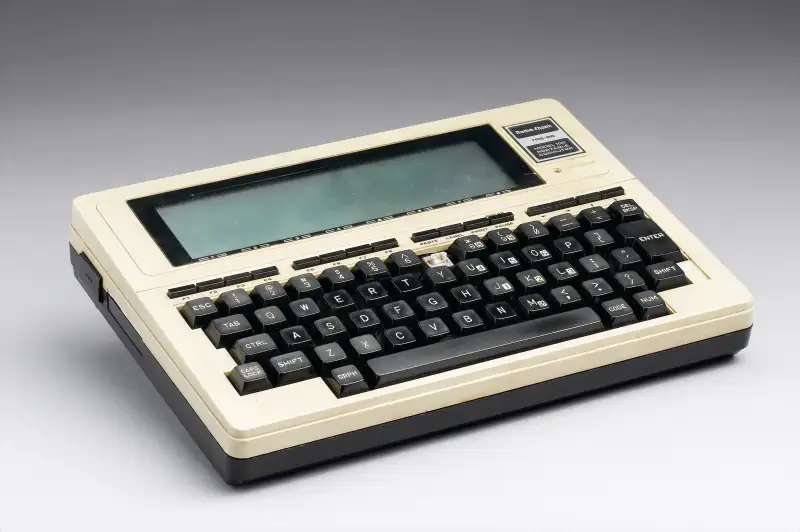 Daniele Melgiovanni—Science Society Picture Library via Getty Images
Radio Shack is a struggling bricks-and-mortar retailer that hasn't seemed relevant since the days of ham radio—or at least VCRs.
And now it's fighting for its very survival as the company, which is down to just $30.5 million in cash and in search of a white knight, is reportedly considering bankruptcy. Moody's, a major credit rating agency, thinks this once-iconic retailer is on track to run out of money by the fall of next year.
Amazon.com, by contrast, is a thriving e-commerce giant that's only gaining steam, thanks to its technological edge and hyper-efficient delivery system.
So at first blush, there would seem to be little that Amazon can learn from Radio Shack.
But there is...
Remember what Radio Shack was in its prime
Anyone older than a millennial will recall that Radio Shack was actually a thriving enterprise from the 1960s to the '80s. Okay, it wasn't necessarily cool, as the chain appealed to quirky hobbyists and inventors, who used parts sold at Radio Shack to solder together home electronics such as citizens band (CB) radios in the days before mass marketed technology.
What's often forgotten, though, is that in the 1970s budding high-tech innovators like Apple founders Steve Jobs and Steve Wozniak shopped at Radio Shack to build devices that eventually led to the personal computer.
Plus, you can't overlook the fact that Radio Shack pioneered a business model that sounds somewhat Amazon-like, minus the web.
* Where could you find the latest technology conveniently and at low prices? Today, it's Amazon with its rapid online delivery. Back then, it was Radio Shack and its network of thousands of small neighborhood stores.
* How many retailers think about building their own high-tech hardware? Before Amazon and the Kindle (and more recently the Fire smartphone), there was Radio Shack and its TRS-80 computer — a home computer that for a while outsold the Apple II. PC World called the original TRS-80, which came out in 1977, one of the top 25 greatest personal computers of all time.
* Who foresaw the importance of building a retail eco-systems? The reason why Radio Shack came out with its own line of personal computers, stereos, and before that pocket and CB radios was so that consumers would be beholden to the company for accessories, add-ons, and replacement parts. People who bought the TRS-80 computers had to keep returning to the store for things like floppy disks.
That's essentially what Amazon is doing with its Kindle tablets and Fire smartphone. The e-commerce giant is making sure that when consumers need to buy things with those devices, they are staying within the Amazon retail eco-system to complete the transaction.
So what went wrong?
Simple. After being among the first to hit the mass market with its own line of CB radios, two-way radios, electronic calculators, personal computers, and then even laptops — PC World called the TRS-80 Model 100 "the Model T of laptops" — Radio Shack stopped innovating on its own and simply started selling other people's stuff.
Sure, it had the foresight to sell mobile phones as early as 1984.
But by hawking technology that other companies made, Radio Shack became just another retailer, which eventually got hit by the wave of bigger, cheaper big box stores like Best Buy and then even cheaper online options like Amazon.
This is why many analysts have been pleading with Radio Shack for years to stop thinking about what else it can sell and to focus on innovation.
Which brings us to Amazon.
While it seems absurd to speak of Radio Shack and Amazon — with its smartphones, tablets, drones, and robots — in the same breath, Jeff Bezos should remember the lesson of Radio Shack whenever he is pressured to put away his toys and to focus on simply generating retail profits.
Already, there is pressure to abandon the smartphone space that Amazon entered only a few months ago, as critics are calling the phone a failure.
What those critics overlook, though, is that smartphones and drones aren't the end product that Amazon is basing its future on, but rather a sign that the company still feels the need to innovate.
And at the end of the day, that's what will keep Amazon from becoming the next Radio Shack in 2030 or 2040.