The Last Famous Investor Betting on Sears Just Quit Its Board—and Its Stock Plunged
Money is not a client of any investment adviser featured on this page. The information provided on this page is for educational purposes only and is not intended as investment advice. Money does not offer advisory services.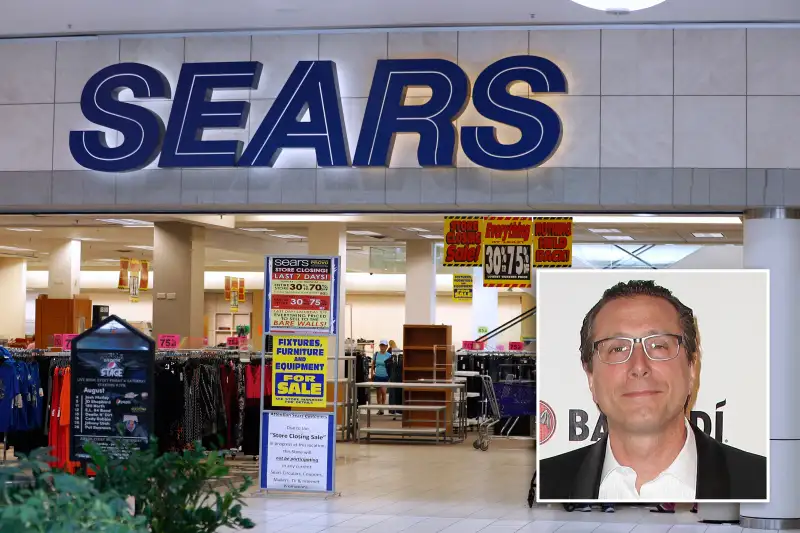 The past few years have been difficult ones for Sears, marked by shrinking sales, a sinking share price, and a slew of store closures. But the struggling retailer could at least count on one thing: the support of Bruce Berkowitz, one of Wall Street's most iconoclastic investors, and someone who's willing to really go against the crowd.
Berkowitz has a long track record of making risky bets on beaten-down stocks—and with extreme patience, he has seen many of those bets pay off. In the immediate aftermath of the financial crisis, for instance, he bet big on wounded banks such as Bank of America and Goldman Sachs—and eventually the financial sector came roaring back to life.
Recently, the company Berkowitz runs, Fairholme Capital, grew to become Sears' second-largest backer, owning more than 26% of the struggling retailer as of June 30. That trailed only the 30% stake held by Sears' chairman and chief executive, Eddie Lampert.
Earlier this year, Berkowitz said the real value of Sears stock—which has been trading at or below $10 a share lately—could be worth $90 a share. But this week, it moved in the opposite direction.
On Monday, Berkowitz—who in 2010 was named the "U.S. Stock Fund Manager of the Decade" by Morningstar—relinquished his seat on Sears Holding's board of directors. That news came just days after it was revealed that a Fairholme hedge fund with a big stake in Sears had been liquidated and had distributed its holdings to its shareholders.
As a result of the surprise moves, Sears stock has lost more than 15% of its value this week.
And that's on top of other declines. For the year, the stock is down nearly 40%, and since April 2011, the stock has shed roughly 90% of its market value.
That means the once venerable retailer is now worth significantly less than companies such as Ollie's Bargain Outlet, Big Lots, and Lumber Liquidators.
In a statement released on Tuesday, Berkowitz stressed that despite his recent moves, he continues to believe that Sears has "enormous value."
He added that, technically, "Fairholme has not sold a single share to date in 2017."
That means it still owns nearly 29 million shares of Sears Holdings. And that means Fairholme has lost close to $100 million surrounding its Sears bet just this year.