These U.S. Cities Have the Most Roach, Rat, and Mouse-Infested Real Estate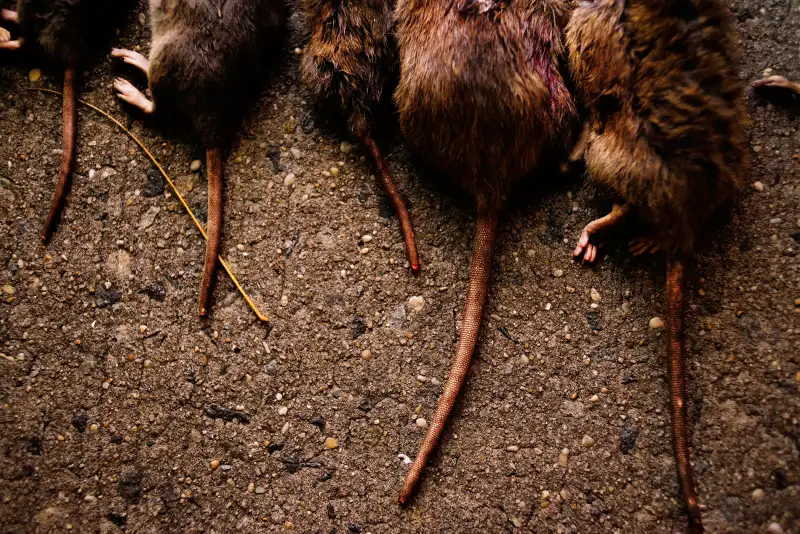 Johnny Milano—Polaris/Newscom
In my first-ever apartment, we had a mouse. Just one mouse, I thought—more than the ideal number, but few enough that I could handle it—and so I coped. I named the mouse. I told stories about the mouse. Sometimes I even thought it was sort of cute. Until, in the middle of one such story about my favorite little rodent, a friend interrupted to deliver an unsettling truth: "There is no such thing as having just one mouse," he explained. Which, in hindsight, explained why the sightings were getting more frequent.
The U.S. Census Bureau knows—as I do now—that mice, like other pests, are never truly few enough in number to be cute. Thanks to year-round breeding and gestation periods of only about three weeks, they're better identified as a prolific health risk and—given that homeowners' insurance rarely covers the costs of infestations—an unwelcome surprise for your wallet. The U.S. pest control industry generated nearly $7.5 billion dollars in revenue in 2014 alone, providing services to slightly more than 10% of U.S. homes. A mouse problem could cost you anywhere from $100 for an initial inspection to upwards of $1,000 for full extermination. Up the ante to bed bugs or termites, and you could be looking at thousands of dollars to get your home back to a pest-free state as you replace mattresses or repair structural damage.
Which is why the Census Bureau's American Housing Survey, carried out biennially, collects data on household pest sightings: cockroaches, rats, and mice, to be specific. Bloomberg has done some extra number crunching since the AHS released its 2013 Survey results earlier this year, and as of Thursday the rankings are in for the "roachiest," "rattiest," and most mouse-infested metropolitan areas in the country:
Roaches like their water, so naturally the humid South is not looking good on roach control: Tampa topped Bloomberg's charts for roach sightings, with nearly 40% of households reporting them. Houston didn't trail too far behind, and both Miami and Orlando broke 30%.
Nearly 20% of Philadelphia-area households surveyed reported evidence of mice in the last 12 months; Baltimore, Boston, and Washington, D.C. didn't rank too poorly, either.
And while rats were the least common menace of the three—less than 3% of households across all cities reported evidence of rats—1 in 50 households in both Seattle and Austin seem to have them.
Johnny Milano—Polaris/Newscom
Unfortunately (for the staff at Money) when Bloomberg tallied the scores to determine the most infested city overall, it was New York that slid in from behind for a win. Austin came in second. Detroit, surprisingly, was 25th out of 25 for its percentage of residents reporting mice, rats, and cockroaches.
As Bloomberg points out, the AHS survey has its faults. Most strikingly, it doesn't include data from Dallas, Los Angeles, or San Francisco among the 25 metropolitan areas. But it also tells us quite a bit about housing and income inequality: Though mice were an affliction for households across all demographics, evidence of cockroaches or rats was 50% more likely in households living below the federal poverty line, and also far more likely in Black and Hispanic households.
The survey also suggests that pest infestations are common enough, from New York to even Detroit, that you should get smart about them. For starters, when you're buying a home, never skip the pest inspection, especially one that looks for wood-destroying organisms like termites—a couple hundred bucks now could save you many hundreds or thousands in the long run. Even so, you should have an emergency fund for just that sort of screw-up. And should you encounter any critters in a home you already own, don't wait to get the problem diagnosed and treated. Even mice can chew through crucial elements of your home, like electrical wires—and when the bones of your home are at stake, time can mean serious money.
As for the full rankings, you can check them out on Bloomberg.