Reese Witherspoon's Mother Gave Her a Life-Changing Piece of Career Advice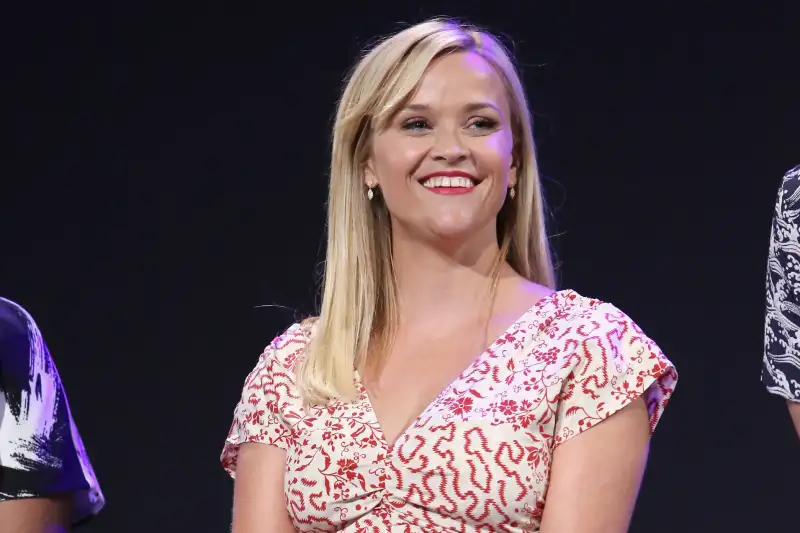 Jesse Grant—Getty Images for Disney
In an essay published in Glamour magazine yesterday, Reese Witherspoon gives a blistering account of what it's like to be a female producer in the entertainment industry — and reveals the biggest piece of advice she's ever received on how to change your career came from her mother.
"You can complain about these things. You can get stuck in the emotion of it—and sometimes I do, and I get really angry," she writes. "I'll get pissed off and stomp around the house. The anger comes from such a deep, real place for me. But my mother always said to me, 'If you want something done, do it yourself.'"
The actress holds the top spot at her production company,"Pacific Standard," which launched in 2012 to create more on and offscreen roles for women in Hollywood. Today, the team behind Big Little Lies, Gone Girl and Wild and has "something like 23 projects in the works driven by great female characters of different ages and races," she says.
But its success didn't come easy, even with a member of the Hollywood elite at its helm.
The essay is a very Reese Witherspoon-y mix of sick burns and unbridled optimism. It's the latest in a long-running conversation about sexism in the entertainment industry, fueled by recent accounts by A-listers Jennifer Lawrence, who wrote a scathing 2015 essay about pay disparity, and Natalie Portman, who told a reporter for Marie Claire U.K. earlier this year that costar Ashton Kutcher made three times more for their 2011 romantic comedy, No Strings Attached.
Witherspoon, for her part, wants more female roles in every level of production.
Things are better than they once were, she writes. In Witherspoon's early roles, she was often the only woman with a speaking part, and sometimes the only woman on the entire set. By comparison, women are in charge of the next two movies she's in: Home Again, a comedy out now from mother-daughter team Nancy Meyers and Hallie Meyers-Shyer, and A Wrinkle in Time, written by Jennifer Lee and directed by Ava DuVernay.
There are more female-driven narratives now, too.
HBO's Big Little Lies starred five actresses, including Witherspoon, and its 8.5 million viewers were almost split along the gender divide. Wonder Woman, this summer's biggest blockbuster hit, featured a decidedly powerful female character. And in next year's A Wrinkle in Time, Witherspoon, Oprah and Mindy Kaling play a gang of even nobler heroines.
"Instead of punching, blasting, and shooting bad guys, we guide with wisdom and love and a healthy dose of magic," Witherspoon writes. "Needless to say, it was a dream job."
Still, there's plenty of room to grow. Only about 25% of television directing, writing, and producing jobs go to women — and only about 17% in film, she notes. The statistics are even worse for minority women:
"When I asked Mindy Kaling, "Don't you ever get exhausted by always having to create your own roles?" she said, "Reese, I've never had anything that I didn't create for myself."