Meet 7 Real People Who've Slashed Their Rent to Just About Zero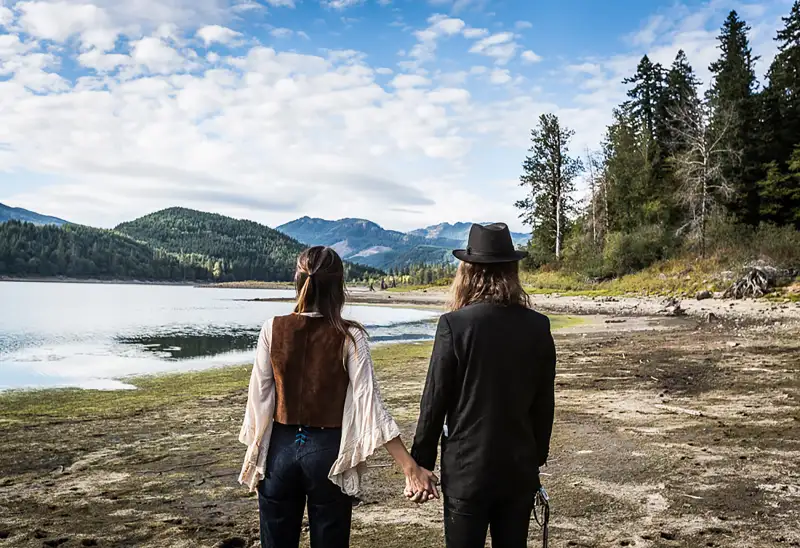 Courtesy of Charlie Miller
If you don't own your own home, you're likely feeling the squeeze of what's become a rental crisis.
Rents will grow an average of 4.2% this year, according to a report by the real estate database ATTOM Data Solutions. Worse yet, 62% of the 540 counties the firm analyzed have fair market rents rising faster than average wages.
Desperate times call for radical alternatives. Building superintendent and live-in nanny jobs are probably the most obvious routes to free rent -- but there are other, more unusual ways to trade time and talent for a place to rest your head.
Need inspiration? These five households have slashed their monthly housing costs to almost nothing.
Singing for Her Supper
At Judson Manor, a retirement home on the lip of Cleveland's "University Circle," students at the nearby Cleveland Institute of Music get a free private apartment, with a kitchen and bathroom, in exchange for occasional recitals. Since 2010, 18 students have taken Judson up on that offer, according to a spokeswoman.
Justine Myers, a graduate-level oboe student and a current "artist in residence" says the arrangement is an intergenerational social experiment of sorts, with young and old mingling over coffee, happy-hour drinks and spontaneous music performances. Myers says she's also formed lasting, meaningful bonds with her elderly neighbors, one of whom has a dog Myers walks nearly every day.
"Music students get really used to living in a bubble," she says. "You go to your apartment, to your practice room, and repeat. This has expanded my life. I'm a lot less stressed out about being busy and getting things done, because the pace is slower. It kinds of takes you out of yourself. It's very peaceful."
Babysitting the Millennials
Luke Solomon has also scored free rent by providing a service to his household -- though his fellow residents were of a decidedly different ilk.
For a number of years, Solomon lived in a San Francisco "hacker house," a Victorian mansion converted into dorm-like living housing for budding tech gurus. Solomon, a computer programer, served as the resident advisor (RA) for his house, which was filled with students from a nearby technology bootcamp. Other hacker houses are populated by groups of entrepreneurs, or young engineers. Some have angel investors.
The culture is exactly what you'd expect it to be: Young coder types up all night, frantically typing on their laptops, sometimes under a haze of pot smoke. Solomon moved out not long ago, but says it wasn't a bad experience -- just very Silicon Valley.
"I had to deal with some weird roommate issues," he says. "One kid wanted to do the 'Uberman' sleep schedule, where instead of sleeping at night, you sleep for 20 minutes every three hours. It annoyed his roommates so much, because the alarm kept waking everyone up. It's an absurd thing to deal with that only happens in San Francisco."
Perma-sitting the Pets
In 2014, Shelly and Al McCullough sold most of their belongings, found renters for their home in Canada and flew to Panama. They started out in a short-term rental home -- but by the time it had expired, the couple had met a slew of English-speaking expats who needed someone to watch over their properties (and pets) while they traveled.
For the next 18 months, the McCulloughs bounced from house to house in South America, and eventually back to North America, living for free in exchange for simple tasks like getting mail, tending to outdoor pools, and walking dogs.
It was an immersive experience, for better or worse. At the start of their house-sitting career, the couple agreed to watch five dogs and a cat for 10 weeks in a remote village in Nicaragua. They were miles from a town, the water in the house wasn't drinkable and they were forbidden from using the one car on the property for anything other than emergencies.
And yet: "Every morning, we got to watch the sunrise over a crater lake," Al McCullough says. "It was beautiful."
Hitting the Road
To save on rent, some people forgo the idea of home altogether.
Two years ago, Charlie Miller and Kam Biehl were living in a Brooklyn apartment that wrapped every sad New York cliche into one dingy room. The ceiling stood inches from their heads. There was no shower, so they had to use a neighbor's. There was also no oven, so they had to use a hot plate. And it was expensive -- particularly for what they were getting.
Then, the couple bought an RV, putting down $1,000 and financing the rest. "It's actually kind of a step up," Miller says. "It's 8 by 30 feet, which isn't much smaller than where we were living. And it has a convection oven. And a shower."
It can also take them anywhere. So far, the list includes: British Columbia, Montana, Washington, Wyoming, South Dakota, Pennsylvania -- and plenty of spots in between.
To make ends meet, the couple finds temp jobs at national parks through CoolWorks.com, a job board for seasonal work that includes a category just for "jobs with RV spots." Usually, those jobs consist of answering phones and assigning camp sites. Sometimes, they're less glamorous: At Yellowstone National Park, Biehl cleaned 14 toilets every day.
Most locations allow the pair to hold down freelance gigs, though, so Biehl can continue working as a sound engineer, and Miller as a photographer. And while the RV isn't free -- the couple now pays $275 a month -- that's peanuts compared to Brooklyn rents.
As of this writing, Miller and Biehl were finishing up a stint in Tucson, Ariz. Money can be tight, and Miller says she misses the sense of community you get from calling one place home. But if you can get used to the transient nature of the lifestyle, and make friends with the "relaxed, outdoorsy" types that live in RV parks (mostly retirees), she says, it's not half bad. "My family didn't have a lot of money, so I never really traveled," she says. "There are ups and downs, but I don't have any regrets about what we did. I'm living in places I never thought I'd get to see."
Lording It Over the Manor
File this last one under "life's not fair."
New York City has 23 "historic homes," most of which are open to the public as museums. Roy Fox lives in Kings Manor, one of the grandest of the bunch ... for free.
About 30 years ago, Fox and his then-wife Mary, who he says has since "had the good sense to leave" him, moved from Pittsburgh to New York. She soon found work restoring the carousel in Prospect Park, and after a chance meeting with her boss, Fox was offered an open caretaker position at the 29-room Queens mansion that once belonged to Rufus King, an early abolitionist and framer of the Constitution. Fox has been living in a renovated apartment on the third floor ever since. He doesn't get a salary, but with free housing and utilities, he's able to live comfortably off his pension as a retired radio host.
Fox gives occasional tours of the house, he says. But Kings Manor is a city-owned building maintained by the Parks Department, so he's not responsible for any yard, maintenance, or restoration work. On most days, visitors can find the lifelong history buff in the home's 4,000-book library (he's dog-eared some of the pages, he admits).
Fox is a lucky man -- and he knows it. "This is a thrill of a lifetime," he says. "How often does this kind of thing happen?"