Science Cracks the Code to Better Resume Writing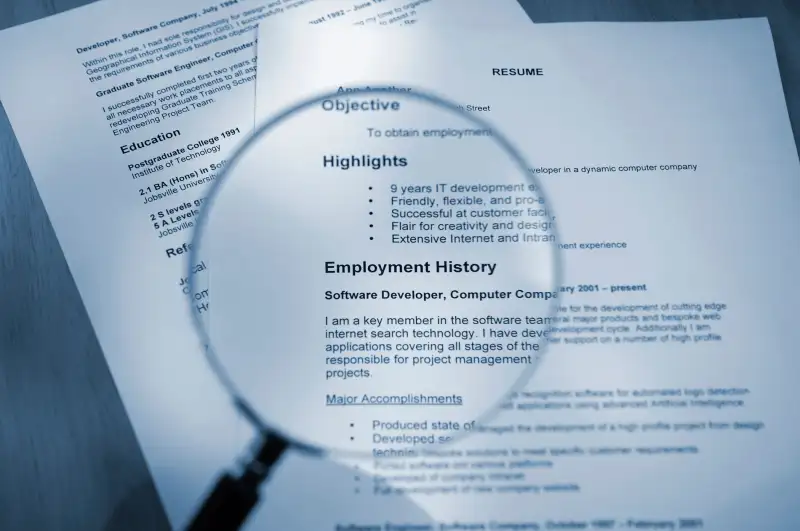 Putting together a resume can be an anxiety-provoking task, whether it's your first time or whether you've been doing it so long you've had to delete "manual typewriter" from the list of equipment you know how to use. Even with the proliferation of books and online guides, it can be hard to know if your bullet points will hit their target or fall wildly off the mark.
But a research paper forthcoming in Business and Professional Communication Quarterly finds that strength in numbers is the key to more effective resume-writing.
Borrowing from a learning model emphasizing collaborative problem-solving that's become popular at universities, University of Minnesota assistant professor of business communications Abram Anders finds that people craft more clearly written, better-targeted resumes when they work together with a small group to receive and implement feedback.
Read Next: This Common Résumé Mistake Could Cost You a Job
"Even when working on something as personal as resume, [professionals] can benefit from a collaborative approach," he says. "Consider inviting several trusted friends to revise their resumes along with you in Google Doc or using another collaborative writing tool."
This has a few benefits, Anders says: You'll be getting feedback in real time that you can use to improve your resume; and seeing how your friends or colleagues have tailored their resumes for specific employers might give you some good ideas for how to improve yours.
While using a resume template from a book or website can initially be helpful, Anders says the interaction between group members is key to fine-tuning your document. "Working with others helps us focus on creating strategic messages that address real audiences and needs," he says.
Read Next: Break These 4 Resumé Rules to Land A Job
You might think this sounds like asking a friend to look over your resume, but Anders says it's different because more people bring more interaction and more ideas. "Groups of at least four to five people is where you really start to see diversity and variety in what people bring to the table," he says.
Also, the mechanism itself encourages giving—and getting—a better level of feedback, he says. "I do think that the collaborative writing environment… enables a more critical and specific level of engagement that leads a more productive exchange."
Make the most of your friends' or colleagues' time by asking specifically if your resume makes it clear what kind of job you're trying to land, and what kind of skills and abilities you offer. "Other people can help us understand that impression that we are creating with our resumes," he says. "It is a great opportunity to get a reality check on the message we are sending."
Read Next: How to Ensure Your Resumé Gets Read
This strategy of working with other people is doubly beneficial if you're currently out of a job, Anders adds. "Networking is as much about learning from others to fast-track your professional growth as it is about finding a particular job opportunity," he says. While the job hunt can be isolating, this kind of exercise ensures that you're still interacting with your fellow professionals.