Why Empty-Nest Spending Is Making the Retirement Crisis Worse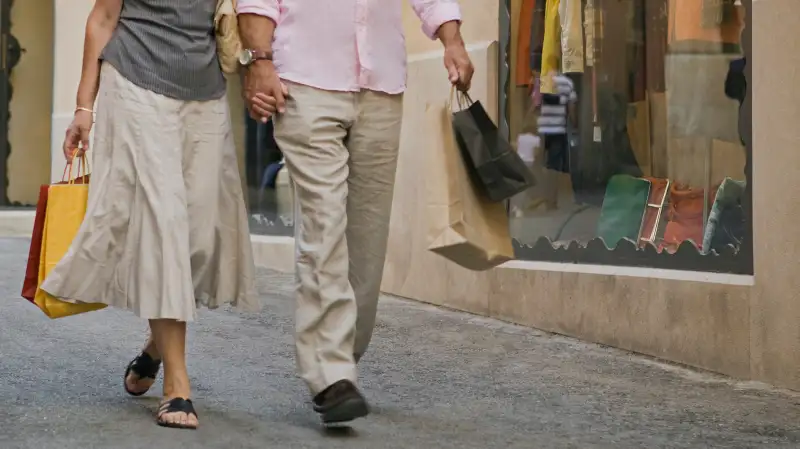 Maria Teijeiro—Getty Images
A curious finding about what happens when children grow up and leave home has created something of a mystery in the retirement planning community. Academics have long theorized that at the empty-nest stage, parents have more disposable income and step up their retirement saving. Turns out, that extra savings doesn't happen—or at least not the extent researchers have predicted.
This finding has big implications, and not just for retirement researchers. A late-in-life savings boost is crucial for families that have been falling behind, in part because of all the money spent on their kids for the last 18 or 21 years. The notion that parents would increase their savings after their kids left home has figured largely in earlier studies that found Americans are not headed for a retirement crisis.
How much is empty-nest saving supposed to spike? By a whopping 12 percentage points, according to some estimates. But a recent study by the Boston College Center for Retirement Research finds that the 401(k) savings of parents only increase by a paltry 0.3% to 0.7%. (The survey included households with children who had left home for college as well as post-grads.)
The Crushing Cost of College
In other words, parents are spending pretty much the same amount as they did before—and that means they will arrive at retirement with a higher standard of living to replace and less resources with which to do it. This is important because a majority of retirement savings models assume not only that expenditures decline when kids leave home, but parents also plan for lower income replacement rates.
There are two possible reasons the empty-nest windfall fails to materialize. The first is that, even though those children are still adults, their parents are still spending money on them. Too much money. In a survey conducted by Pew Research, 61% of Americans said that they had helped an adult child financially in the past 12 months. (Only 39% of adult children say that they received financial help, so someone's doing some prevaricating.) A little more than half of those parents (58%) said that help was for special circumstances, while the other half said it was for recurring expenses.
The spending by many empty-nesters is largely the result of the costs of higher education. College students now graduate with a load of debt that makes it hard to survive on an entry-level salary without financial help from mom and dad. New data show that more young adults are living with their parents than with romantic partners for the first time since the late 1800s.
Reluctance to Downsize
Certainly the cost of education has made it more expensive to have a kid in the first place. According to a survey published in the journal Demography in 2013, spending on children increased substantially from the early 1970s to the late 2000s "in large part because parents' spending on education increased substantially." This phenomenon has hit both ends of the wealth spectrum, with the biggest increases in education spending found within the top of the income distribution and among college educated. But even among those with lower incomes, education spending increased sharply.
Another reason for the disappearing windfall is that instead of saving the extra cash, parents are rewarding themselves by spending on restaurant meals, vacations or home renovations. Understandable, but this inability to downshift spending is putting their retirement in serious jeopardy.
Read next: The Five Most Important Years of Your Financial Life
One obvious way to free up cash in the empty-nest stage is to downsize your home. But most people are reluctant to take this step. A recent survey by the American College of Financial Services of older adults with at least $100,000 in financial assets and $100,000 in home equity found that 83% did not want to relocate in retirement. Rather, they want to stay in their current home for a long as possible. Who's being the adult child now?
All of which underscores that the decade before you intend to stop working is one of the most critical times for retirement planning. This is when your expectations about lifestyle need to be managed—and you still have the opportunity to ensure a comfortable retirement. So use these findings as your reality check, and set financial rules for your adults kids. Otherwise, you may end up moving in with your children one day.
Konigsberg is the author of The Truth About Grief, and a contributor to the anthology Money Changes Everything.