You're Probably Wrong About How You'll Pay for Retirement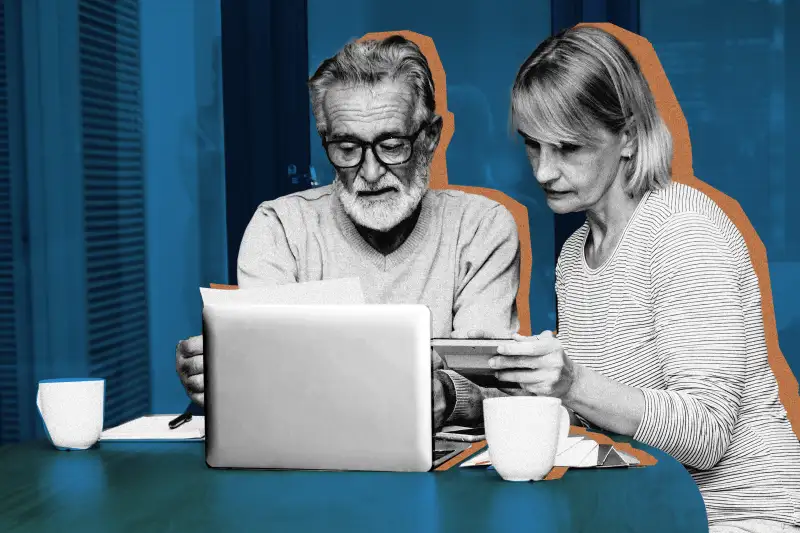 Eddie Lee / Money; Getty Images
Think your investments will carry you through retirement? New research says that's not the reality for the majority of workers in their pre-retirement years.
In a recent survey of Americans aged 40 to 85 with at least $100,000 in household investable assets, research trade association LIMRA found that fewer and fewer respondents are confident about their future retirement income. What's more, when it comes to income sources, workers have very different expectations for funding their futures compared to where retirees get their money today.
What the data says
LIMRA says workers don't expect to receive enough retirement income from their investment plans. Fewer than half (44%) of pre-retirees anticipate that Social Security payments, pensions and lifetime-guaranteed annuities will cover their basic cost of living.
Data shows that current retirees get most of their retirement funding from Social Security, pensions and personal savings.
Pre-retirees expect to rely mostly on Social Security and savings, too, but they're also banking on defined contribution plans and IRAs as opposed to pensions, which are drying up for younger generations. According to LIMRA, fewer than 25% of workers under 50 will have pensions when they retire.
What's going on
"The ongoing decline in pensions could partly explain why workers feel they will not have enough income, but other factors like uncertainty about Social Security benefits, market volatility and the rising cost of living are undoubtedly playing a role," Matt Drinkwater, corporate vice president of annuity and retirement income research at LIMRA, said in a news release.
The takeaway
LIMRA says workers who don't expect to have enough retirement funding need to figure out other strategies, like delaying Social Security benefits until age 70 as opposed to claiming them upon becoming eligible at 62. (Social Security benefits increase by a certain percentage every month retirees delay claiming them beyond full retirement age up to 70 years old.)
Individual annuities, which are retirement savings accounts that earn tax-deferred interest, are another way LIMRA says workers can bolster their retirement income.
More from Money:
Are Social Security Payments at Risk if the U.S. Defaults on Its Debt?
How Long Does Retirement Last? Many Americans Don't Know
Save for College or Retirement? New 529 Rule Makes It Easier to Help Your Kid Do Both