Rising Wages Mean It Could Be a Great Time to Ask for a Raise — or Find a New Job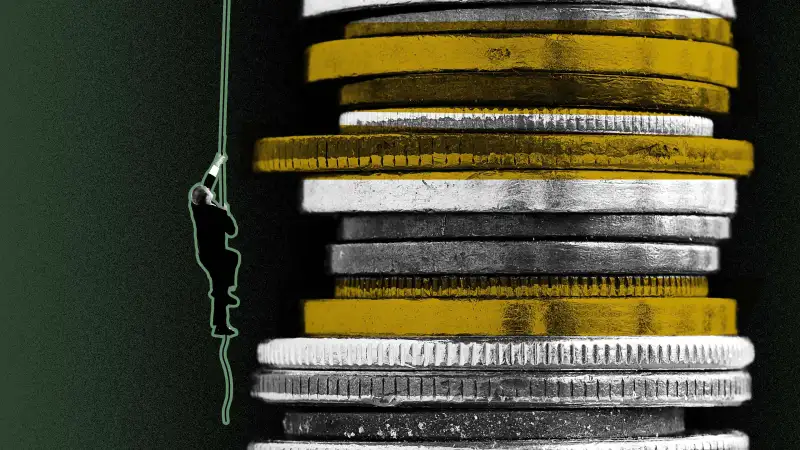 Workers can rest a little easier right now: The U.S. jobs market remains surprisingly strong, with employees generally seeing higher wages and more confidence in their chances of getting a raise.
New data shows that both workers who stay at their job and those who jump ship for another are getting paid more. What's more, there's an increase in employees who think they have the leverage to secure more money from their employer. So now is as good a time as ever to ask for that much-deserved raise or search for a new job.
Data from the new jobs reports
The Department of Labor's new jobs report said that the U.S. added 209,000 jobs in June. While the figure is down from the 339,000 jobs added in May, it marks the 30th consecutive month of job growth. The strength of the jobs market has come as a surprise to some economists, since the Federal Reserve's monetary tightening has aimed to cool employment for some time now.
The report said that the industries with the largest jobs growth last month were government, healthcare and construction.
While it might not excite the Fed economists, who had hoped their interest rate hikes would slow job growth and continue to lower inflation, the data combines with the Labor Department's Job Openings and Labor Turnover Summary (JOLTS) report to paint a pleasing picture for workers.
The number of workers quitting jobs, according to the JOLTS report, increased to over 4 million last month, while firings and layoffs stagnated. Generally, quitting a job is a voluntary move on the part of the employee. A rise in "quits" shows that workers maintain a good deal of leverage over employers, since it means the job market is likely full of more attractive career opportunities.
Worker pay (and confidence) are on the rise
Analysts noted that worker wages and confidence are both rising. In fact, the Labor Department report showed that the number of discouraged workers (those who feel that there are no available jobs for them) decreased by 26% since May.
A separate report from private payroll company ADP showed that wage growth continues for both workers who have stayed with their employers and those who have switched jobs. The median change in annual pay for the job-stayers in June came in at 6.4%, and the same metric for job-switchers was 11.2%.
Meanwhile, a report from research firm Morning Consult indicates that workers are also becoming more confident: 24% of individuals feel that they have enough leverage to successfully ask their employer for a raise. This is the highest percentage reported in Morning Consult's report since the company started tracking the data in 2021.
"Higher-paid workers are most likely to say their employer is 'very likely' to raise their pay when asked," Morning Consult senior economist wrote in the report, "but we see a steady upward trend among lower-income workers too."
More from Money:
How to Jump-Start Your Job Search in 2023
7 Ways to Cut Your Electric Bill and Still Stay Cool This Summer
10 Best CD Rates for July 2023