3 Ways to Get a Free Ride Home on New Year's, Without Having to Call Your Mom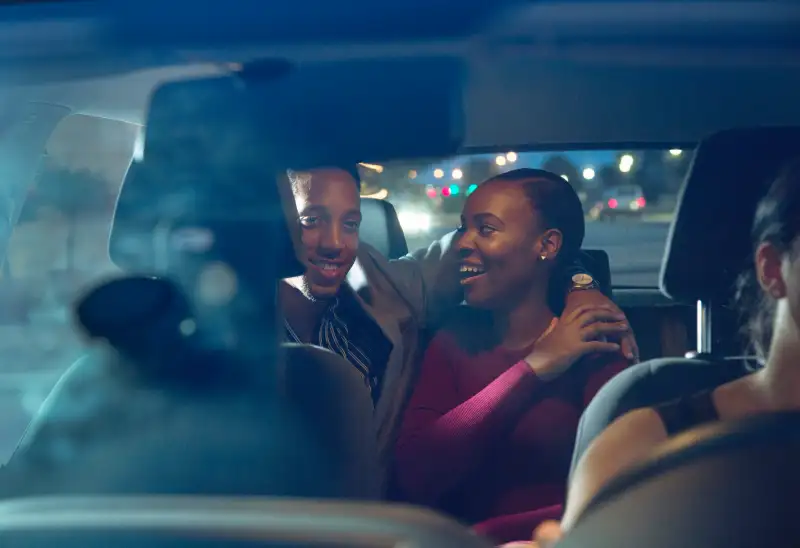 Gary John Norman—Getty Images
Drunk driving can be deadly, and it can also cost a fortune. It's been estimated that a first-time DUI conviction can easily cost the offender somewhere in the neighborhood of $20,000 once bail, fines, and auto insurance hikes are added up. In many states, a driver will see his insurance premiums rise 100% to 350% after a DUI.
For all of these reasons and more, getting a safe, sober ride home on New Year's and other big party nights is critical. Here are some special programs around the country that make it extra easy to grab a ride home without missing out on the fun, and without getting into the driver's seat when you shouldn't.
Free Public Transportation
Boston, Chicago, Denver, Los Angeles, Minneapolis, Portland (OR), San Francisco, and Washington, D.C., are among the many U.S. metropolitan areas offering totally free public transportation on New Year's Eve.
The campaigns generally cover public buses and subways for all riders starting at 8 p.m. or 9 p.m. on New Year's Eve and stretching through around 2 a.m., but check your city's rules as they vary widely from place to place. In D.C., for example, free transportation is valid only from midnight to 3 a.m. on Metrorail, and only for riders using SmarTrip cards.
Free Rides & Car Tows
Holidays like July 4, St. Patrick's Day, and New Year's Eve tend to go hand in hand with an increase in drunk driving. So for years, local AAA clubs around the country have offered some version of the Holiday Safe Ride Program, in which people who have had too much to drink can call for safe, free rides home—and get their cars towed home as well. Membership in an automotive club is not required for a free ride, though AAA stresses that not every auto group participates in the program, and that it's of course best to plan ahead for your own safe way to get home from bars or parties.
In select areas around the country, some non-profits and local businesses also do what they can to keep roads safe by covering the costs of taxis for drivers who are too impaired to be behind the wheel. In the Washington, D.C., area, for example, a special program called SoberRide will pay cab fare up to $30 from 10 p.m. to 6 a.m. daily through the winter holidays, including on New Year's Eve. In Charlottesville, Va., the law firm of Allen, Allen, Allen & Allen will pay cab fare for anyone in the area from 10 p.m. to 5 a.m. on New Year's. AAA maintains a handy state-by-state list of sober ride programs (some free, some not) to hopefully help take the keys away from drivers who've had too much to drink.
Free or Discounted Uber and Lyft Rides
Thanks to the steep increase in demand, New Year's Eve is one of the prime times for riders to encounter Uber surge pricing, when the rideshare service is known for hiking rates two to eight times their normal levels. In some cases, however, it's not only possible to avoid surge pricing, but to snag New Year's Eve rides that are discounted or even free.
In Seattle, for example, a partnership between the Department of Transportation and Uber is offering $10 off rides (so they're free if the bill is under $10) from 2 p.m. on Saturday, December 31, through 5 a.m. on Sunday, January 1. Note that the discount is applied only for rides with UberPOOL, the service that allows multiple passengers to be picked up in the same car. To take advantage of the promotion, enter the code SAFESTART2017 when booking your ride.
Meanwhile, it appears too late to take advantage of another free ride promotion during the holidays. Uber competitor Lyft recently expanded a partnership with Budweiser granting free rides for 10,000 people anytime through December 31. It looks like they've all been claimed, but you can check out Budweiser's Facebook page to see if any more free rides are posted in the days leading up to New Year's.
If you can't take advantage of a free or discounted rideshare, check out our advice for keeping the price of rides within reason. The gist is that you should avoid booking a ride during the peak traffic hours of 12:30 to 2:30 a.m. Snagging a ride a little earlier or later could mean saving a bundle.