How to Avoid Uber Surge Pricing on New Year's Eve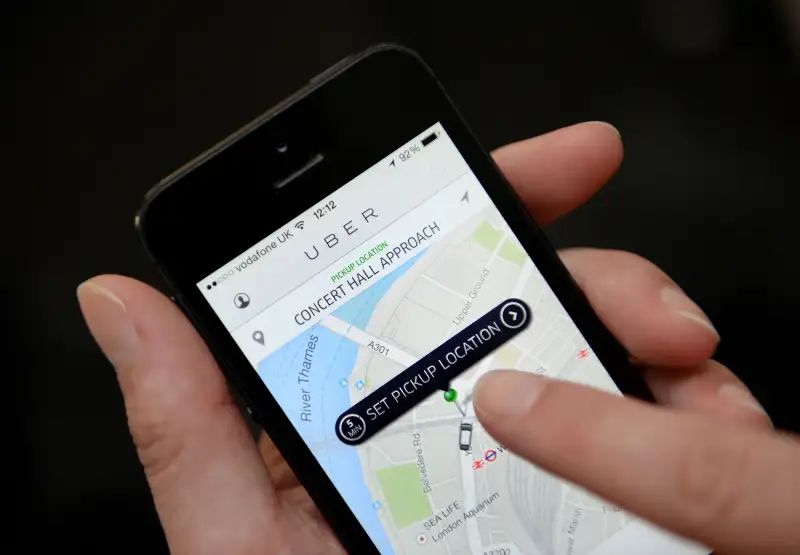 Andrew Matthews—PA Wire/PA Images
Between the Champagne hangover and already fuzzy resolutions, most of us have enough to deal with on New Year's Day—a surprise surge-priced Uber bill is the last thing we need.
Surge pricing is when Uber increases your fare due to high demand in a certain area. In theory, the system is supposed to encourage more drivers to take to the streets to pick up ride seekers, though that doesn't seem to pan out in practice. And as anyone who's ever taken an Uber knows, surge pricing adds up fast—in one reported instance the rate was 50 times the standard fare (two to eight times is more likely).
New Year's Eve is the car sharing company's busiest night of the year, and last time the ball dropped, social media lit up with furious customers complaining about their Uber fares. Don't want to add your own inflated bill to the mix this year? Here are some ways to avoid the surge:
Arrive (and Leave) Early
Uber's customer blog encourages party-goers to leave for their festivities early—before 7 p.m. And if counting down to the new year isn't part of your NYE plan, another, less practical, tip from the company is to head home before midnight. Peak traffic hours are expected to be between 12:30 a.m. and 2:30 a.m.
Split the Fare
Before you call an Uber, check the price estimate in the app. It should give you an idea of how much you'll pay, and if it's too much, wait it out for a few minutes, or split the fare with others by using uberPOOL, which will still boast fares 25% cheaper than uberX on New Year's Eve. No, it's not the quickest way to get home, but it will save you a few bucks.
Wait a Few Minutes
According to a study performed earlier in the year by computer scientists at Northeastern University, surge pricing lasts "less than 10 minutes and often less than 5 minutes (and prices are updated every 5 minutes)." So drink some water (your head will thank you the next morning) and try again in a few minutes. Or if your neighborhood is safe in the wee hours, walk a few blocks to see if demand is lower in a different area.
Read Next: Uber Reveals How Much Its Drivers Make (Sort Of)
Use an Alternative App
Lyft: Most people have heard about Lyft, but most people still don't use it. If you don't want to wait around for an Uber, these services are pretty interchangeable.
Carmel Car Service: Live in NYC? Carmel Car Service is another great alternative. In my experience the drivers are always polite and arrive early. Plus you can almost always find a $3 to $5 off coupon.
Curb: Curb is available in 60+ cities, including many college towns.
Via: If you live in New York City or Chicago, you can save money on at least one leg of your journey with Via, which charges a $5 flat rate (but only runs until 9 p.m).