No Taxes on Back-to-School Shopping! (But Only in These 17 States)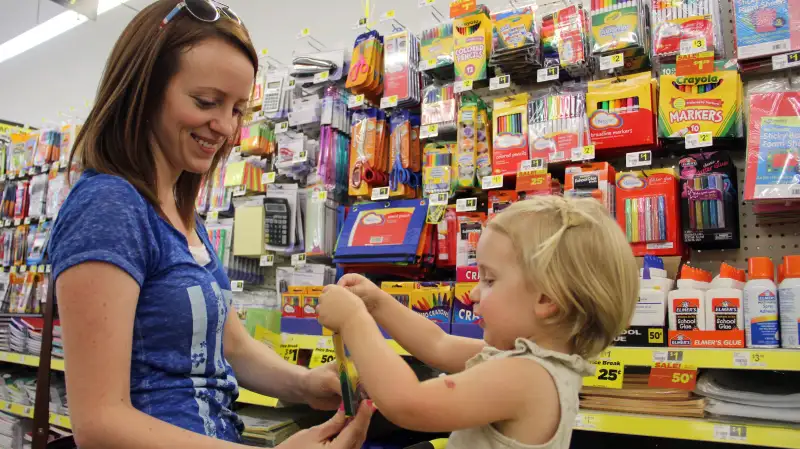 Tim Barber—Chattanooga Times Free Press/AP
The best time to do your back-to-school shopping, or any shopping for that matter, is starting next week. Every summer, a number of states hold sales tax holidays on all sorts of supplies, from notebooks and pencils to clothing and computers.
This year's round of holidays starts on July 31 (get ready, Georgia and Mississippi!) and ends in late August, with each state's tax-free period typically lasting one weekend.
As Money's Brad Tuttle noted last year, these tax holidays aren't exactly Black Friday when it comes to savings: Sales taxes in most participating states ranges from 6% to 9%. That said, with parents spending more than $600 on average for school supplies, according to the National Retail Federation, those savings can certainly add up. And you don't have to go to the mall to save: the tax break applies to online purchases as well.
Want to see if your state is set to give you a break? Hover over the map below—the sales dates in participating states will pop up, along with the eligible items. Prices listed next to a product category mean you can't spend more than that amount on any individual item and still get the tax break, although there is no cap on overall spending.
One special case is Massachusetts, where the state legislature has gone down to the wire waiting to approve a 2015 tax holiday. It's likely to pass so we've included it on the map, but be aware that this particular holiday is still unconfirmed.
*Note: Dollar figures are per item. There is no cap on overall spending.