Travel Channel Star Samantha Brown Reveals Her 11 Best Vacation Tips and Tricks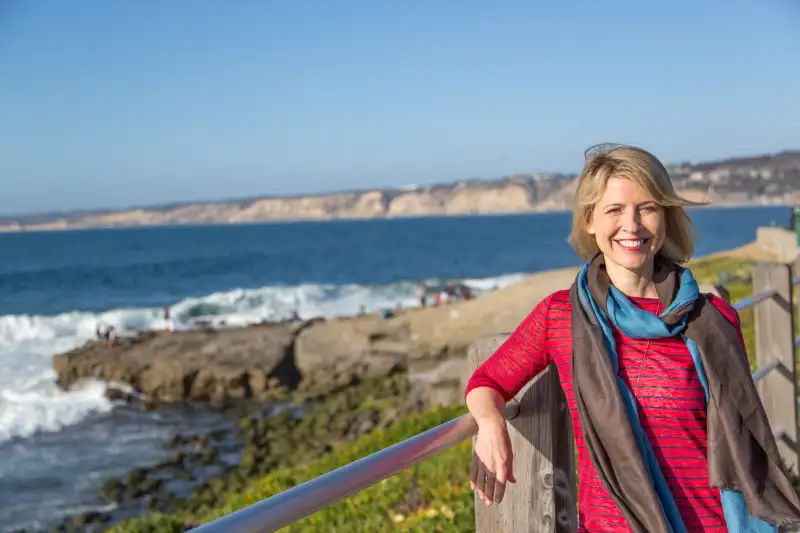 Photo courtesy of Samantha Brown
Over the past 13 years, Samantha Brown has visited over 220 cities in 49 countries (and 30 states within the U.S.). You've probably seen some of her shows like Passport to Europe and Great Weekends.
All of that travel has made her something of an expert when it comes to finding the best ways to make of the most of a vacation. And as a self-identified "airport geek," Brown actually enjoys spending time in airports, when she's not at home with her family. (If you do as well, see Money's 10 Best Airports for a Stress-Free Trip.)
For Money's annual Best in Travel, Brown shared some of the many tricks she's picked up over the years, which she says make her journeys as seamless as possible.
1. Renew your Passport Early
Brown recommends you renew when your passport is nine years old. "A lot of countries require your passport to be valid for six months following your incoming flight. So even though your passport may not expire during the duration of your trip, you could still not be allowed to leave the country," she says.
2. Check the Seat Map
Nervous about losing out on a great deal? Brown recommends checking the seat map before you book a flight. "If it's empty you've got time for a better deal," she says. "If it's filling up fast you know you should book immediately."
3. Pack the Throwaways
If you're a runner, save old running shoes you were going to throw or give away for your next trip. "Leave them behind on your return and now you'll have more room in your luggage for things you may have bought," she recommends.
4. Make Friends at the Airport
The No. 1 device Brown travels with? A three-plug outlet adapter. "This way, at the airport, if you see all the outlets are taken, you can ask someone if they can share," she says.
5. Time Your Upgrade Requests
If you're checking into a hotel late—say, after 8 p.m.—ask for a free upgrade. "The front desk will have a good idea of all the cancellations and will know if they are able to pass a nicer room onto you," Brown recommends.
6. Test Out the Shower
Early meeting in the morning? Do a practice run of the shower the night before so you know in advance how to work it and just where that perfect hot temperature setting is. And if you use one, make sure the hair dryer works then too. "It's never fun to problem solve at 5 a.m.," she adds.
7. Plan Your Vacation Hubs
When choosing a family vacation, Brown recommends looking for destinations with airports known for high customer satisfaction. (They do exist.) "For instance if I want to go to Florida, I'm going to fly to Tampa or Fort Myers," Brown says. "Both are stress-free airports that only benefit our vacation."
8. Stock Up for Reentry
Before you leave on a big family trip, Brown suggests, stock your pantry with food you can eat when you come back home. "No one wants to come home after a long day of travel just to turn around and head out to a grocery store," she notes.
9. Child-Proof Your Rooms
The best child-proofing tool to travel with, Brown says, is duct tape. "Tape it over outlets, tape up dangling cords from blinds or lamps—you can even use it to create small pads to tape over sharp corners of coffee tables and desks," she says.
10. Hack the Cruise-Ship Menu
When it comes to cruises, there are tricks to make the most of the experience. For example, Brown recommends asking your server what country the cooking staff is from. Then order an entree that comes from that country. "It will be the most delicious thing on the menu," she promises.
11. Beat Back Jet Lag
Brown's rule: No coffee (or any caffeine) two days before your flight. "When you arrive at your destination, push yourself until your body feels like cement. Then and only then, have an espresso. The caffeine will hit your system strong and will carry you through to the end of the day," she says.