A Village in Italy Is Selling Houses for Only $1. Here's How You Can Buy One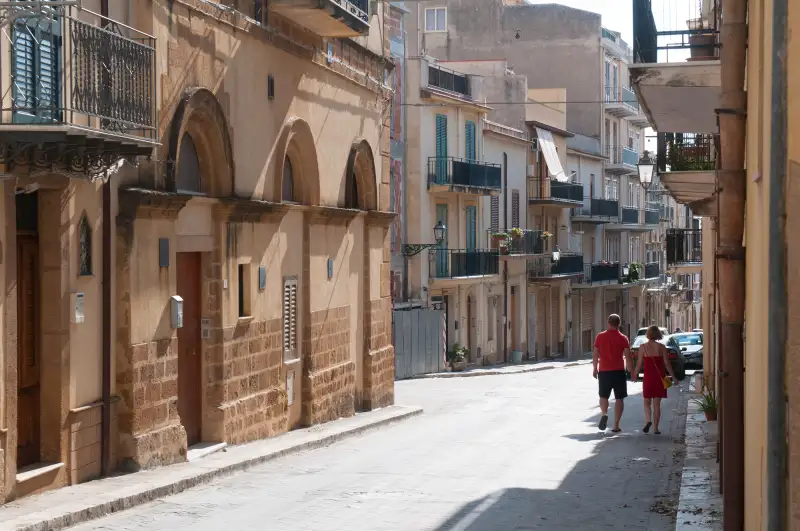 Simone Padovani—Shutterstock
Bummed out by an increasingly unaffordable U.S. housing market? Wish you could just retire to the countryside and get away from it all? An ancient city in Sicily could have the deal for you.
The local government of Sambuca di Sicilia is selling houses for as low as €1 to help combat depopulation, CNN first reported. The program, advertised on Sambuca's website under the heading "Casa A 1 Euro," offers a handful of city-owned homes for a starting bid of €1, or about $1.14. The town, located 80 miles southwest of the seaside city of Palermo, has 17 houses listed as part of the program on their website.
Of course, as with any good deal, there is a catch: The houses aren't exactly move in-ready. In fact, as part of the agreement, buyers must commit at least €15,000 — the cost varies from dwelling to dwelling — to bring the fixer-uppers up to par within three years, CNN reports. To hold buyers to their word, the town requires a €5,000 security deposit, to be returned after renovations are complete.
Still, considering the median home in the U.S. sold for $325,000 at the end of last year, a €15,001 house — equal to about $17,000 — is undeniably a bargain.
If the sale strikes a chord, you'd better act fast. The Sambuca government has been inundated with interest since Wednesday, CNN reports. As of Friday, the town has received 38,000 email inquiries from throughout the world, deputy mayor Giuseppe Cacioppo told the outlet. "The whole world has got in touch," Cacioppo said to CNN. "Callers are from Europe, mainly Spain, Russia, and as far as South Africa, Australia, USA, the Arab Emirates."
Interested parties can find the house of their dreams on comune.sambucadisicilia.ag.it and can contact case1euro@comune.sambucadisicilia.ag.it for more information.