Company That Promised a $70,000 Minimum Wage Is Reaping Rewards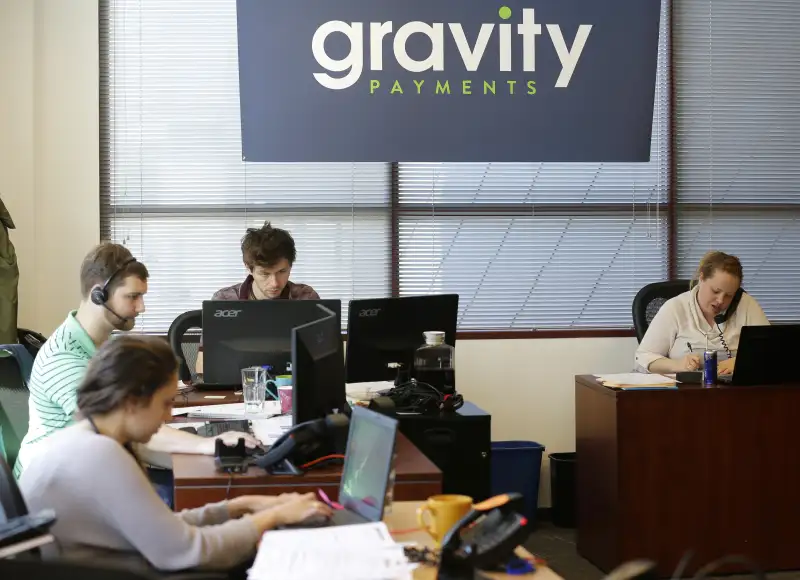 Ted S. Warren— ASSOCIATED PRESS
A Seattle-based credit-card processing company made headlines in April when the CEO announced that it would raise the minimum salary for all employees to $70,000 over the next three years. Now, several months into the experiment, that company is thriving.
Dan Price, the CEO of Gravity Payments, told Inc. in a recent article that Gravity's profits have doubled, and revenues are growing at twice their previous rate since he made the announcement in April.
Price, who decided to take a major personal paycut (from $1.3 million to $70,000) and mortgage two houses to invest another $3 million of his own money into the company in addition to raising the minimum salary of his 120-person staff, was inspired to make the move by a previous pay experiment.
In 2012, Price raised company salaries 20% after a conversation with an entry-level employee pushed him to question whether his employees were being sufficiently compensated. In 2013, he did it again. Both years, profits grew, and productivity rose 30% to 40%.
Price told Inc. that the April announcement has energized the company.
"I want the scorecard we have as business leaders to be not about money, but about purpose, impact, and service," he said. "I want those to be the things that we judge ourselves on."
Read Next: Triathletes Aren't Happy It'll Now Cost $750 to 'Escape' from Alcatraz