9 Questions for the Guy Who's Selling Fall Foliage Online for $19.99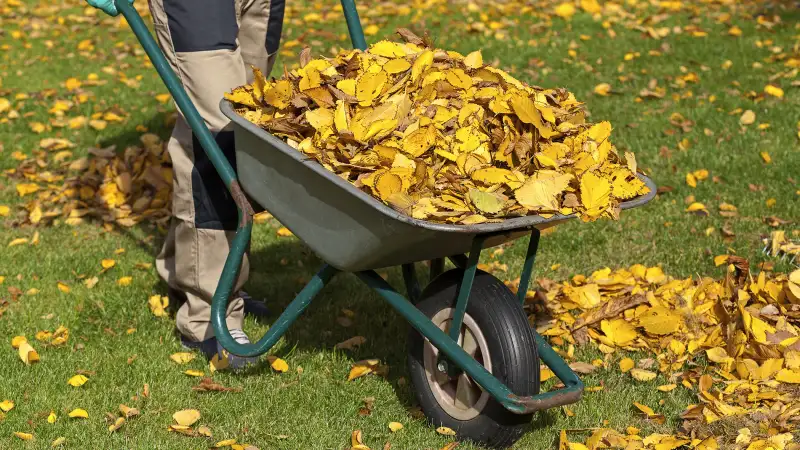 Katarzyna Bialasiewicz—Getty Images
Over the past few days, a new e-commerce site has been trending on the Newsfeeds and Twitters of transplanted New Englanders, and it only sells one thing—leaves, harvested from New England trees at peak autumn color. The company, called Ship Foliage, is a one-man-show run by entrepreneur and Massachusite Kyle Waring capitalizing on foliage FOMO, a syndrome that manifests itself with feelings of severe wistfulness and nostalgia. Money got in touch with Waring to see what this project is all about.
A Charlie Rose question: Why leaves? Why now?
Why not? In all seriousness, I started a snow shipping business last year and saw it skyrocket. [There was] lots of interest and it was a blast to solve the logistical challenge of keeping the snow frozen—and guaranteeing it on arrival. From there I looked out and researched a few additional markets to break into, and, being that I'm a New Englander, it made sense to find another unique aspect of living in New England. Fall foliage was perfect in a sense that it was unique to the North—and it has an emotional connection with people.
Tell me about your preservation process.
Currently I preserve the leaves in a solution of Glycerin (baking/edible) and water. The leaves will soak for 2-3 days, and take 3-4 days to dry. I'm also exploring additional methods for preserving leaves, and think I might launch a wax preservation product soon.
You have two seasons covered—autumn and winter; leaves and snow. What about spring and summer? I can't think of any ideas other than mud and freezing cold water myself...
Haha, great question. I'm actually looking to launch a couple different ideas during those seasons that aren't shipping related... but who knows!
What's the demand been like?
Demand has been through the roof; I'm being bombarded with orders. Within the first 24 hours I sold 100 bundles of three leaves. I'm working on international shipping and scaling up my collection and preservation process... mainly by enrolling my family & friends into the business.
Is Ship Foliage your day job?
Ship Foliage is not my day job. I work full time as Product Manager on the Advertising team at GSN Games in Boston. Our company builds exceptionally well crafted mobile games that are played by millions of people every day.
Your Twitter says you have 88k other startups. What are some of them?
I had a "Gangster and Pimp Name Generator" that I sold when I was 16 years old to the founder of Bored.com, Eric Borgos, a T-shirt company called RMX clothes, a college humor type website that I launched when I was in college, and a market place for Game Developers and Publishers called Game Brokerage. Unfortunately none of these products or companies are around anymore.
From your site, it looks like you're sugar maple-only. Anything against red maple? Oak? Beech?
Maple is turning earlier this year, and the products will evolve with the foliage as it turns! Nothing against other types of foliage, other than the fact that most of it's still green at this point.
Where specifically in New England do you collect the leaves? Are these just from a tree in Davis Square or Danehy Pahk (sic) or do you get out in the woods?
Collecting is done primarily in MA on the Northshore or in Somerville where I've just moved to (from Manchester by the Sea). I also go on hikes every weekend to a different state, this weekend I'm traveling to Alton Bay, NH to hike Mount Major—and have friends collecting foliage during their hikes in Stowe, VT.
Winter's coming quickly—are you doing Ship Snow Yo again?
Absolutely, I have some extremely innovative products coming out for Ship Snow Yo that will make them more affordable, and more fun!