Single and Thinking of Buying a Home? Here's Some Advice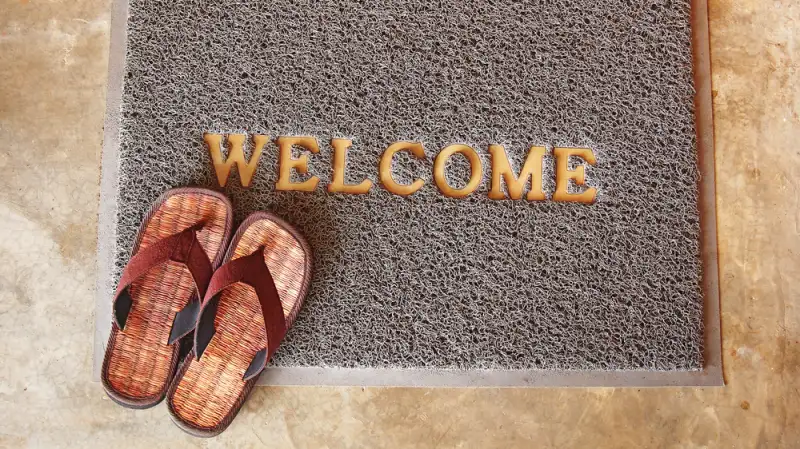 The transition from renter to homeowner proved more complicated than expected for 26-year-old Kimberly Watson. As a single buyer with imperfect credit and without a long job history, she faced several hurdles throughout the lending process before eventually finding and closing on a condo in Hollywood, Fla.
Buying a home is hardly simple for anyone, but navigating the process can be particularly challenging for single buyers, who have only their own income to rely on to pay the bills. Tightened lending standards help explain why the percentage of single buyers declined slightly between 2010 and 2013: 16% of homebuyers were single females and 9% were single males in 2013, according to the National Association of Realtors, compared to 20% and 12% respectively in 2010. A weak job market and debt burdens also explain why singles have stayed away from the housing market, says NAR economist Ken Fears.
Banks are not allowed to discriminate based on marital status, but tighter lending standards can potentially pose a challenge to single buyers because they only have their own income to qualify for a loan.
Some of the tips below can make the process more manageable:
Ask, can you really afford to buy?
Scrutinize your finances carefully and evaluate whether buying a home is even feasible. You won't have help from a partner to pay the bills, and you don't want to be "house poor." Review your credit record, clean up any mistakes, and pay down debt.
Money 101: Get Your Finances In Order Before Buying a Home
Be sure to consider all the recurring expenses associated with homeownership beyond the purchase price and mortgage closing costs. From association fees and property taxes to utilities and lawn care, the bills add up. Take into account maintenance and insurance when setting a budget.
"You've got a nice house, but now you're eaten alive in expenses," says Doug Lebda, CEO of LendingTree. "Factor in the total cost of homeownership."
Think long term, says Emma Johnson, creator of WealthySingleMommy.com. You want to be able to afford and keep your home — so it's wise to have a bigger savings account than you would if you were buying as a couple.
Watson found that to be true after moving in to her condo. She discovered a bad case of mold in her bathroom, and had to spend $10,000 on a gut remodel.
"I thought I would move in, and everything would be as is, and it would be fine," she says. "Definitely have some extra money on hand." Our advice: Total the estimated monthly household costs and set aside the difference between that amount and your current rent, or payment. If you're struggling to make budget, you probably need to wait longer before buying.
Money 101: Should I Rent or Buy a Home?
Save on mortgage costs with special programs
Singles getting a mortgage with only one income should look at FHA loans, which offer lower interest rates and require lower credit scores to qualify. First-time buyers, which includes those who haven't owned a home for three years, can make a down payment as low as 3.5% of the purchase price. FHA loans require more underwriting and more documentation, Lebda says, so lenders may not offer the program at first; be sure to ask.
If you do go the FHA route, the Homeowners Armed with Knowledge (HAWK) program will cut you a break on mortgage insurance costs if you go through housing counseling.
Not a first-time buyer? You may still be able to save even with conventional loans. TD Bank's Right Step program, for example, offers a 3% down-payment option without private mortgage insurance (PMI), which is usually required for loans with less than 20% down, says Malcolm Hollensteiner, the bank's director of retail lending products & services. The program also requires a housing education class.
On any loan, compare costs carefully, and not just rates. A lower rate may mean a higher lender's fee, said Dean Vlamis, vice president of mortgage lending at Guaranteed Rate.
Money 101: How Much Will Closing Costs Be?
Don't house hunt alone
Buying a home is an exciting milestone. It's also a major investment, so don't let emotions cloud your decisions.
Keep one or two trustworthy people involved in the process as a sounding board. "It's important to have some sort of voice of reason," says Jessica Edwards, a Coldwell Banker agent based in North Carolina.
Plan for the future
As you search for homes, consider what happens if you find a partner, or have to relocate for a job. Edwards says she's seen many singles have to move sooner than they expected because their life circumstances changed. Think about that possibility as you're searching: "There are a lot more single buyers that are looking at it as a primary residence that they can later turn into an investment," she said.
Homeownership is a big investment and a lifestyle change — so it's crucial to make sure you're financially prepared and have done your homework. It's better to wait than to find yourself over-stretched after committing to the major purchase. "We're so inundated with the message that we need to own a house," says Johnson. "It's a wonderful thing, but it's not right for everyone at every point in their life."