Six Great Wine Trips That Are Cheaper Than Napa Valley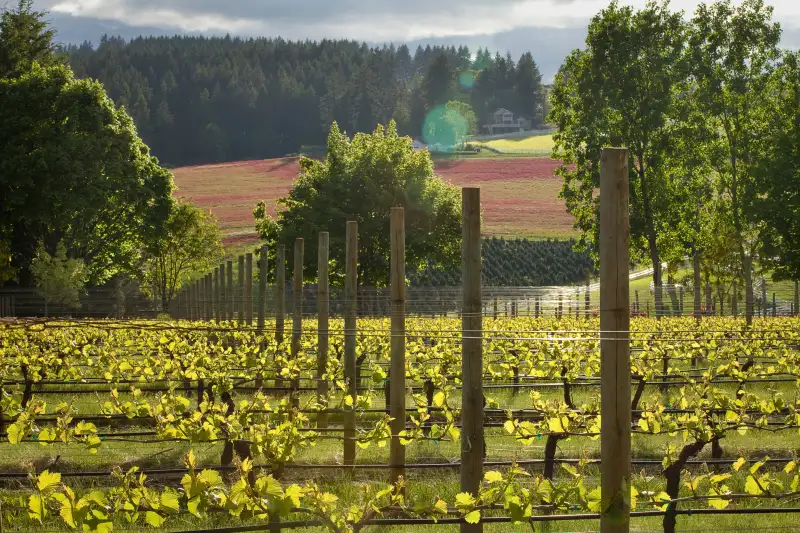 Anna M. Campbell—Elk Cove Vineyards
A trip to wine country can be romantic or relaxing, but it can also be a big drain on your wallet.
Sometimes, that's because you return home with a couple more cases of wine than you had planned for, but more often the costs of area hotels and the wine tastings themselves quickly run up the bill. (At least one Napa Valley winery charges between $30 and $45 for a tasting of just five wines.) Smart oenophiles, however, know that there are a number of other good options around the country.
The Napa and Sonoma Valleys might be world famous, but they're hardly the only region of the country that's making great wines. Looking for a getaway that's closer to home and/or doesn't carry a steep premium because of its reputation? Give one of these areas a try.