Spring Ski Lift Pass Deals Offer the Best Value on Snow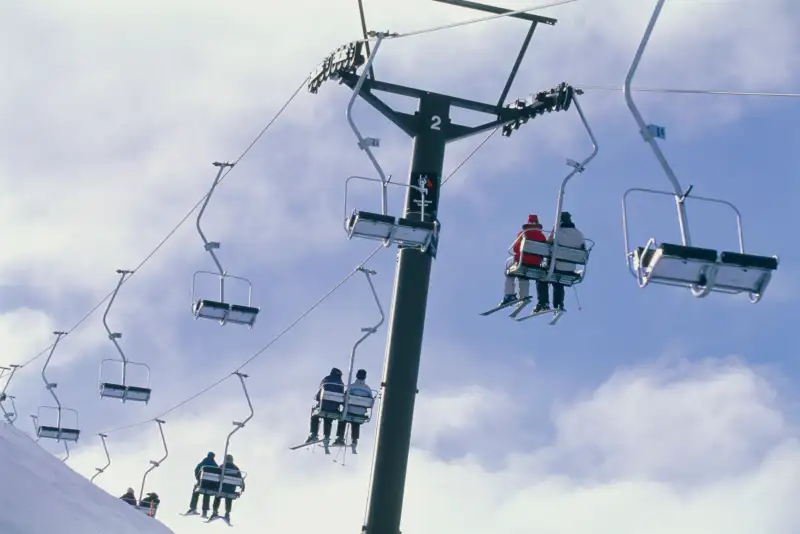 John W Banagan/Getty Images
Walk up to the ticket window this weekend at Killington, the East Coast's largest ski resort, and a one-day adult lift pass will cost a cool $92. For a little more than double that, however, the 1,509-acre Vermont resort is selling a special spring season pass that provides unlimited skiing for two months, or perhaps even more. Killington is known to stay open until June, depending on conditions, and the pass, dubbed the "Nor'Beaster" and priced at $199, grants lift access from March 14 until whenever the season ends.
Killington isn't the only mountain with springtime lift ticket deals featuring seemingly screwy pricing. Okemo, just south of Killington, offers a Spring Skiesta Card for $99, allowing unlimited lift tickets from March 20 through the end of the season. Further south still, the $119 Spring Loaded pass at Bromley provides four days of skiing any day now through December 18, 2015. Considering that the walkup price for lift tickets at Okemo and Bromley go as high as $92 and $71, it's easy to see how these passes can pay off in as little as two days.
How could it make sense for mountains to offer multi-day passes at rates that seem phenomenally cheap compared with the regular walkup price? Especially given that it's been an absolutely amazing winter for skiing in the Northeast, and it sure looks like the record snowfall is leading right into a terrific, long spring ski season?
One explanation is that resorts are trying to eke out every last dollar from customers during a time of year when—regardless of how much snow is still on the ground—attention shifts away from winter sports toward golf, baseball, or pretty much anything that doesn't involve snow and cold.
On the one hand, these resorts are theoretically losing money from guests who would have paid full price for several days' worth of lift tickets during the spring season. On the other, the mountains are potentially cashing in from guests who are nudged into the upsell of a pricier pass, which they might not even use for more than a single day. As for those skiers and riders who do get the most bang out of their spring passes, they're likely eating, drinking, getting tune-ups, booking hotels, and otherwise spending money that the resort probably wouldn't otherwise see had the deals not been so tempting. If they get you to come back one more weekend than you planned on, that's a win for the resort.
At some point, resorts are also simply compelled to offer super cheap spring promotions because that's what the competition is doing. The mountains that don't enter the game will lose the battle to woo a pool of skiers that shrinks smaller and smaller as the season comes to a close.
While cheap, end-of-season passes have grown particularly popular in the Northeast, there are plenty of deals out West as well. Oregon's Timberline, for instance, is selling a spring pass with unlimited skiing and riding now through May 25 for just $99. Steamboat in Colorado, meanwhile, offers a "Springalicious" pass good for any three days from April 5 to 12, as well as a Double Dip Pass valid for unlimited skiing from April 5 at Steamboat and Winter Park/Mary Jane, starting at $169.
Multi-day passes are hardly the only kinds of deals waved in front of skiers to keep them coming back to the mountains in springtime. A common marketing strategy to get customers to pay up for season passes early is to let them ski for free in the spring on a pass that's valid for the following winter. There are also wacky one-day deals aimed at attracting skiers for one last spring hurrah, like Patriot's Day at Bretton Woods in New Hampshire, when a lift ticket purchased on April 20 not only costs just $17.76, it comes with a voucher good for a second day early next season.
Let's also not forget that the vast majority of ski mountains now utilize dynamic pricing sites like Liftopia and GetSkiTickets.com to sell discounted tickets at whatever price the laws of supply and demand dictate. It goes without saying that prices at these discount sites are substantially cheaper in the spring than they are during peak winter weeks.
It also goes without saying that there's rarely any reason to pay the full walkup price for lift tickets anywhere, no matter what time of year.