Why Certain Social Security Beneficiaries Will Get 2 Payments in September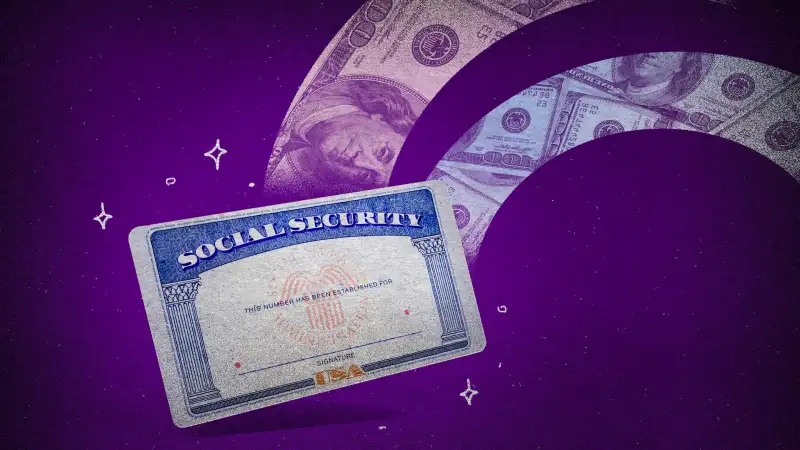 For some recipients of Social Security, September is delivering not one but two benefits payments — and no, it's not an error.
The "extra" payment is because of a quirk in the payment schedule (it's already happened two other times this year). The Social Security Administration sent out Supplemental Security Income payments, which go out to adults 65 or older who meet certain income requirements and adults and children with qualifying disabilities or blindness, on the first day of September. Another payment is due to arrive the last day of the month.
That means you'll still get your full benefits if you're a recipient of SSI — but instead of getting one payment each month as usual, you're receiving two this month and none in October.
When will I get my Social Security payment?
Depending on their birth dates, beneficiaries of Social Security retirement, disability and survivors benefits usually receive their payments on the second, third and fourth Wednesdays of each month. SSI payments are usually distributed on the first of the month, unless that date falls on a federal holiday or a weekend.
If that's the case, SSI benefits are instead distributed on the previous business day, and then the regular SSI payment schedule resumes the following month. The first of October falls on a Sunday this year, which is why recipients are getting their payments for that month on Sept. 29 in addition to the regularly scheduled deposits they got Sept. 1.
After these, SSI beneficiaries can expect the next payment Nov. 1, per the 2023 Social Security calendar.
This isn't the first time the scheduling anomaly has occurred this year: Beneficiaries also received two SSI checks in March and June, and the same thing will happen again in December (which means no payments will go out in January 2024).
Beneficiaries of both Social Security and SSI, as well as anyone who claimed benefits before May 1997, typically receive their regular Social Security payment on the third of the month and their SSI benefits on the first. In October, people who fall into this group will get their benefits on Oct. 3. (Keep in mind that spouses and children on someone else's benefits will be paid on the same day as the primary beneficiary.)
What if I don't receive my payment?
You're encouraged to wait three business days before contacting the Social Security Administration in the event that you don't receive your benefits on schedule. But first, you can confirm what day you'll get your benefits with the 2023 calendar or by checking your Social Security online account under the "Benefits and Payments" section.
If you want to call, you can contact the agency on weekdays between 8 a.m. and 7 p.m. at 1-800-772-1213. The Social Security Administration says that wait times are shorter in the first two hours of the agency's scheduled workday or between 4 p.m. and 7 p.m. local time. Representatives tend to be less busy Wednesday to Friday.
More from Money.com:
COLA Estimate for 2024 Stays at 3% Despite New Inflation Numbers
The Number of 401(k) Millionaires Is Back on the Rise as Account Balances Surge
Workers Today Predict They'll Need Nearly $2 Million to Retire