Sofia Vergara Made $14 Million More Than This Year's Top-Paid Male TV Actor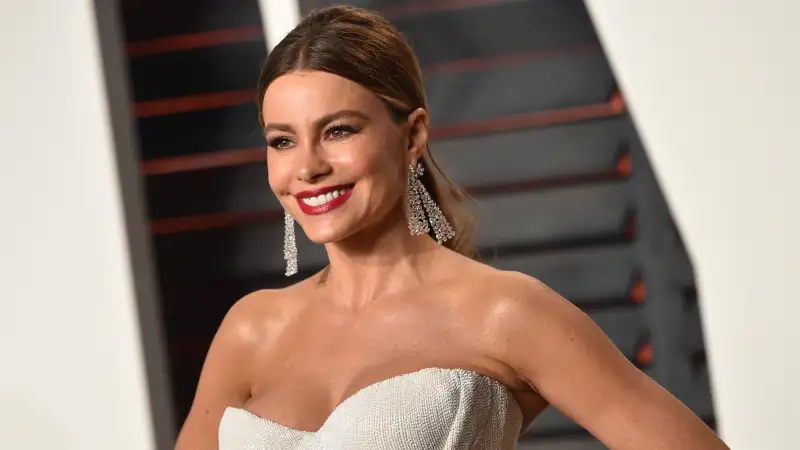 John Shearer—Getty Images
It looks like Sheldon is on the receiving end of the "Bazinga" this time.
Sofia Vergara, the highest paid actress in television, out-earned Jim Parsons, the highest paid actor, by $14 million this year, according to Forbes — a unique accomplishment in the entertainment industry as male actors often capture higher salaries and higher paying roles.
One of the stars of ABC's Modern Family, Vergara earned $41.5 million this year, while Parsons, better known as Sheldon on CBS's The Big Bang Theory, earned $27.5 million, according to rankings released by Forbes this week. Over the last several years, Vergara has easily out-earned all other television actors and actresses, largely due to a slew of endorsement deals for high-profile products like Head & Shoulders, Pepsi and CoverGirl, according to Forbes.
Of course, these titles aren't anything new to the two TV stars. Vergara has been TV's highest earning actress for six consecutive years, and Parsons has held his title for three years. Their co-stars on Modern Family and The Big Bang Theory make up most of the combined top 20 highest paid actors and actresses in television, according to Forbes.
Vergara and Parsons did not create a trend for women earning more than men in the television industry, though. According to Forbes, the top 10 highest-earning actors made a combined $185 million, $28.5 million more than the top 10 highest-earning actresses. The lists measure the actors's and actress's earnings — including salaries from their television shows as well as endorsement deals, among other things — from June 1, 2016, through June 1, 2017.
Parsons and his Big Bang Theory cast mates — three of which are men, and one a woman — all earn $1 million an episode, making them the highest-earning cast on TV right now. They also recently took pay cuts to ensure higher salaries for other featured actresses on the show. Kaley Cuoco, who is the leading female actress on the Big Bang Theory, is the second highest-earning actress in television, making $26 million last year.