Southwest Airlines Just Announced Flights for Under $100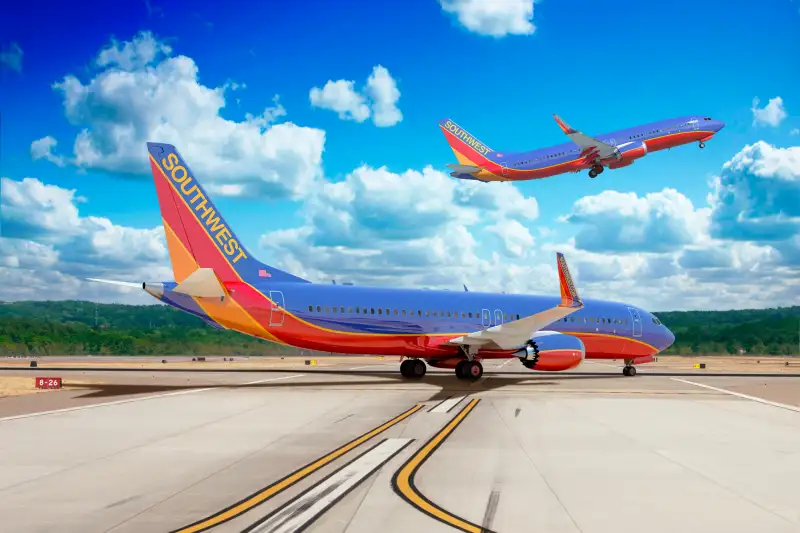 That trip home this fall won't cost a fortune — if you plan it right.
Southwest Airlines announced a slew of flight deals as low as $49, available now until June 8 at 11:59 p.m. in the respective time zone of the city where the flight is taking off.
Part of the airline's twice-a-year fare mark-down, the sale also offers flights priced at $79, $99 and $129 for longer routes. The deal is good for flights taking off from Aug. 22 through Dec. 13.
The deal covers flights to and from a number of big and smaller cities in the U.S., including New York, Los Angeles, Atlanta, Baltimore and Chicago. International destinations, including Belize, Mexico, Puerto Rica, Cuba and Costa Rica, are also available at a lower cost.
With any special deal comes a few conditions, though.
The low fares can't be used for domestic flights on Fridays and Sundays, and international travel can only be done on Tuesdays and Wednesdays. The deal is also only good for travel to and from San Juan, Puerto Rico from Sept. 6 through Dec. 7, and is only valid Mondays through Thursdays for that destination.
Southwest offered cheap flights earlier this month, with one-way trips as low as $42. That deal was only available on June 1 and covered flights from Aug. 22 through Nov. 1.
More information on all of the current promotions and deals can be found here.