Southwest Is Canceling Flights to Inspect Its Engines After Last Week's Deadly Incident. Here's What to Do If You're Affected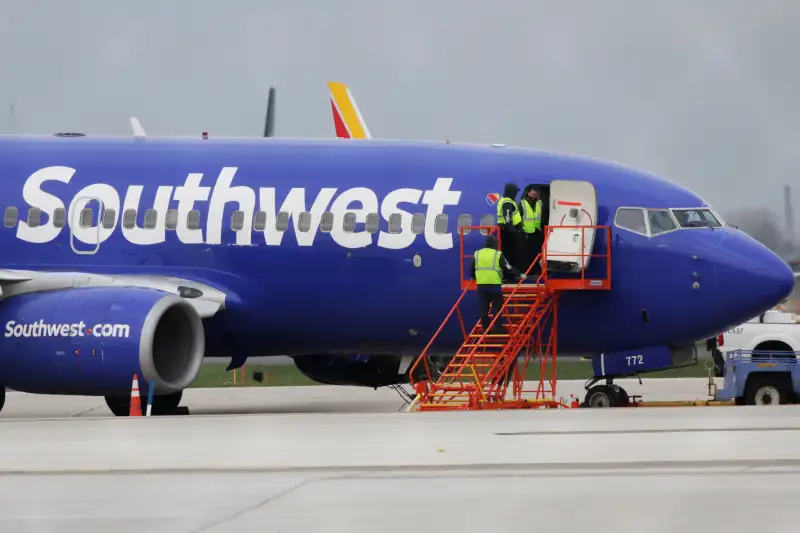 DOMINICK REUTER—AFP/Getty Images
Southwest passengers could face more cancellations and delays this week as the airline continues to accelerate its engine inspections following the deadly explosion on the Dallas-bound Flight 1380 last week.
Southwest Airlines is inspecting the CFM engine fan blades — the same kinds involved in last week's deadly incident — on its Boeing 737 fleet over the next 30 days as part of a program it began just hours after the emergency landing last week. A representative for the airline told Money it anticipates less than 1% of its flights to be cancelled each day and plans to conduct inspections overnight when aircrafts are not in flight, among other measures.
Last Tuesday, a CFM56-7B engine on Flight 1380 exploded after, investigators said, a blade on the engine broke and came loose. One passenger died as a result of the incident and the pilot made an emergency landing in Philadelphia.
On Sunday, Southwest cancelled 40 flights to inspect the engines in the CFM family — the most common engines used on the most common aircrafts (Boeing 737s). Data from FlightAware, a flight-tracking website, showed more Southwest cancelled Monday morning, flying out of airports like Chicago Midway, LaGuardia and Kansas City International.
In an emergency directive for the airline, Friday, the Federal Aviation Administration ordered Southwest to inspect CFM56-7B engines — the same kind involved in last week's incident — within the next 20 days. The cancellations, Southwest told TIME, came as a result of the voluntary inspections — not the directive.
Here's what you can do if you face cancellations or delays.
Check your flight status on Southwest.com
The airline is encouraging passengers to consistently check their flight status on Southwest.com over the next few weeks to monitor if their flight will be impacted. Additionally, the company will notify passengers of any changes "through proactive updates," a representative said.
If your Southwest flight is cancelled, you can re-book one at no extra cost
Impacted customers will be able to reschedule their flights at no cost, a representative for Southwest said in a statement Monday. "We are striving to minimize any affects to our customers," a representative for Southwest said in a statement.