Southwest Airlines Sale Offers Roundtrip Flights Under $100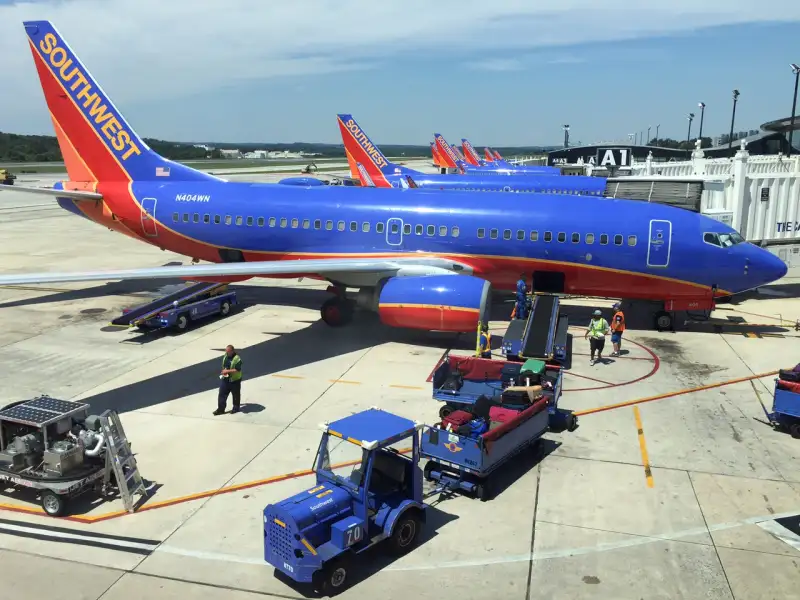 Looking to fly in early December or in January? Southwest Airlines is having a sale—and there are sub-$100 roundtrip domestic flights to be bought.
Starting Tuesday, the former "low fare" airline is revisiting its roots for a 72-hour stretch, offering domestic flights from Dec. 2 to Dec. 16 and Jan. 5 to Feb. 10 for prices as low as $49 roundtrip, before taxes and fees. Many of these inexpensive ticket prices are on shorter routes, echoing previous twice-a-year Southwest sales that have priced flights by distance.
In some cases, the current sale is slightly less generous than those in the past—routes like Baltimore-Charleston that have previously gone for $49 are now going for $73. Friday and Sunday flights are excluded too. Still, it's a bargain if the offered flights meet your schedule and desired route. Denver to Salt Lake City, anyone? Detroit to Baltimore?
The sale ends Thursday at 11:59 p.m., in the time zone from which your flight originates.
Read next: 9 Things You Should Never Skimp on When Traveling