Southwest Just Launched a Massive 3-Day Sale With Flights Starting at $40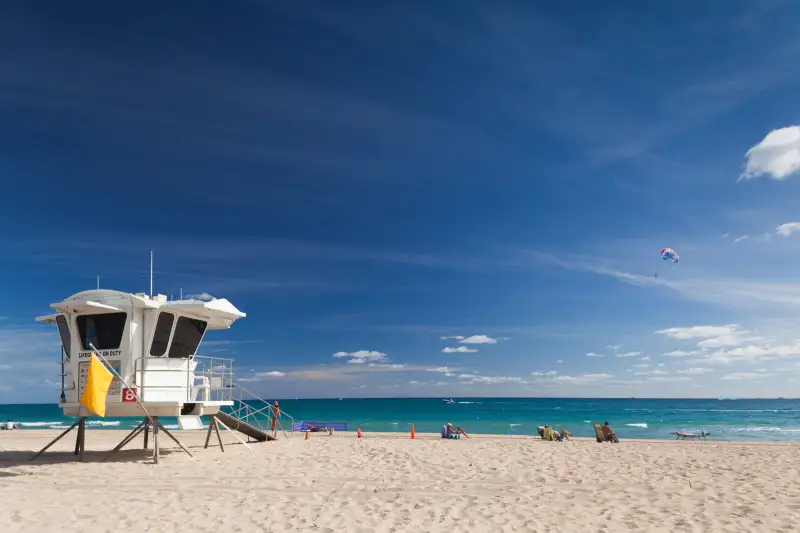 Danita Delimont—Getty Images/Gallo Images
Southwest Airlines introduced its newest flight sale today, and it's full of cheap airfare deals all over the country. Flights start for as little as $40 each way, and dozens of routes are available for $50 or less.
The options for cheap flights are particularly abundant for routes to and from busy Southwest hubs such as Atlanta, Chicago (Midway), Baltimore, Fort Lauderdale, and Denver. Flights are available for just $42 between Atlanta and Chicago, while flights from Atlanta to gateways such as Detroit, Jacksonville, Minneapolis, and New Orleans are going for only $49.
Meanwhile, tickets from Newark to Fort Lauderdale, or between Boston and Chicago, are available for as little as $50.
For the most part, the shorter the journey the cheaper the fare. But sometimes, oddly, longer flights are significantly cheaper than shorter ones. For instance, Southwest's sale offers lower prices for flights between Dallas and Boston ($78) than it does for flights within the state of Texas: Dallas to Houston is $95, while Dallas to El Paso is $130. So you'll have to sift through the options to see if any of the routes work for you—and if the airfare available actually seems like a good deal.
Tickets must be booked no later than Thursday, August 24, to take advantage of the current sale. A two-week advance purchase is required, and travel is valid from September 5, 2017, through February 14, 2018, with some blackout dates around various peak travel days. For domestic routes, travelers will find the lowest fares on nonstop flights for Tuesday and Wednesday departures. Connecting flights and flights that depart on other days of the week will likely be more expensive. Availability is limited too, as you'd guess.
Here are a bunch of the sale prices that jumped out to us as particularly compelling values, all listed based on one-way travel. Airport taxes and mandatory fees are additional.
Oakland to Long Beach: $40
Atlanta to Chicago (Midway): $42
Chicago (Midway) to Minneapolis: $42
Fort Lauderdale to Orlando: $44
Greenville/Spartanburg to Atlanta: $44
Tampa to Fort Lauderdale: $44
Chicago (Midway) to Baltimore: $45
Atlanta to Detroit: $49
Atlanta to Jacksonville: $49
Atlanta to Minneapolis: $49
Baltimore to Manchester, NH: $49
Cincinnati to Baltimore: $49
Cleveland to Milwaukee: $49
New Orleans to Atlanta: $49
Orange County to San Jose: $49
Philadelphia to Nashville: $49
Providence to Baltimore: $49
Salt Lake City to Las Vegas: $49
San Francisco to Burbank: $49
St. Louis to Atlanta: $49
Washington, D.C. (Reagan) to Providence: $49
Chicago (Midway) to Boston: $50
Fort Lauderdale to Newark: $50
Tampa to Houston (Hobby): $50
Orlando to Atlanta: $50
Charlotte to Nashville: $52
Reno to Los Angeles: $54
Boston to Houston (Hobby): $59
Fort Lauderdale to Belize City: $59
Sacramento to San Diego: $59
Oakland to Dallas (Love): $60
Baltimore to Detroit: $64
Newark to Chicago (Midway): $64
Indianapolis to Denver: $69
Seattle to Denver: $69
Washington, D.C. (Dulles to Reagan) to Orlando: $69
Pittsburgh to Tampa: $75
Dallas (Love) to Boston: $78
Austin to San Diego: $79
San Francisco to Denver: $79
Fort Lauderdale to Cancun: $90
Denver to Newark: $124