Happy St. Patrick's Day! Here Are the Best Food, Beer, and Drink Deals Today to Help You Celebrate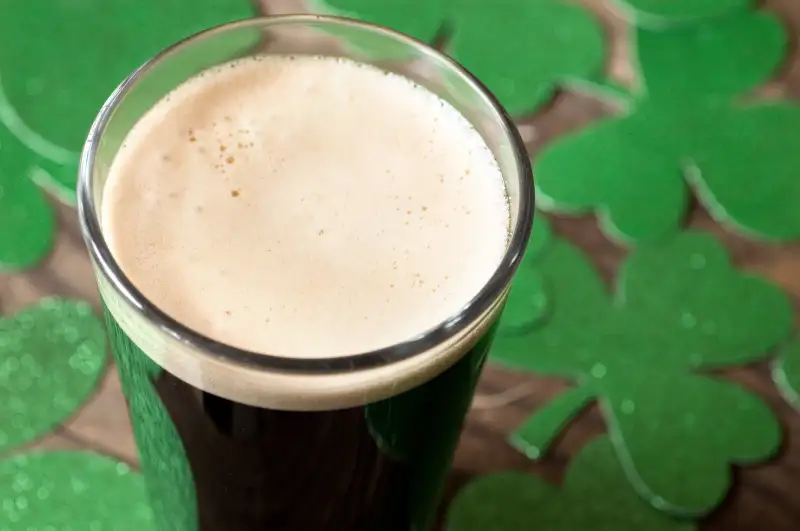 St. Patrick's Day 2019 is here — as is an ample selection of brilliant St. Patrick's Day deals promoted by bars and restaurants around the country.
Somewhere in between the parades, bagpipers, parties, and assorted shenanigans, you'll want to eat. And March 17 is not only the day to wear green, it's when you can save some green by taking advantage of St. Patrick's Day specials on burgers, corned beef, and ice cream — plus drink deals featuring Guinness, Jameson, and more.
Here are the best 2019 St. Paddy's Day deals on food and drink today:
On St. Patrick's Day and throughout the entire month of March, Applebee's has a $2 Absolut Rainbow Punch drink special (get it, rainbow — like where a leprechaun hides his pot 'o gold?). It's made with Absolut vodka, plus green apple, lemon, and ginger, with a candy rainbow on top.
To celebrate St. Patrick's Day 2019, Bennigan's is offering a "Lucky '76" meal deal, including two entrees and one appetizer or dessert for $19.76.
For St. Patrick's Day, members of Bruegger's Bagels Inner Circle loyalty club can get $2 off "Big Bagel Bundle" orders, which include 13 bagels and two tubs of cream cheese.
On March 17, California Pizza Kitchen has a St. Patrick's Day drink special with Irish Mules featuring Jameson whiskey going for $5 each.
Throughout March, Chili's drink special has a St. Patrick's Day theme: It's a Lucky Jameson margarita for $5.
When you buy a Dairy Queen Blizzard at regular price on Sunday, March 17, you can get a second Blizzard — possibly Mint Oreo, the DQ Blizzard flavor of the month — for only 99 cents.
Enter the promo code stpaddys19 at Drizly, and new users of the online alcohol purchase app will get $5 off or free delivery on St. Patrick's Day 2019.
The North Carolina-based Hickory Tavern pub chain has St. Patrick's Day deals all weekend long, including $15 buckets of Miller Lite and Coors Light and $5 Jameson green tea shots.
Today at Hurricane Grill & Wings locations, you'll find drink deals like pints of Guiness and shots of Jameson whiskey for $5 each.
McCormick and Schmick's has a special bar menu with St. Patrick's Day deals like corned beef sliders and Guinness mussels for $5 each.
On St. Patrick's Day, Miller's Ale House restaurants have deals like $8 Irish egg rolls and $8.49 corned beef Reuben sandwiches.
Mimi's Café's St. Patrick's Day special is corned beef and cabbage for $14.99.
The St. Patrick's Day menu at 99 Restaurants features special items like the Irish Reuben burger for $12.