Starbucks' Newest Frappuccino Pours on the Caffeine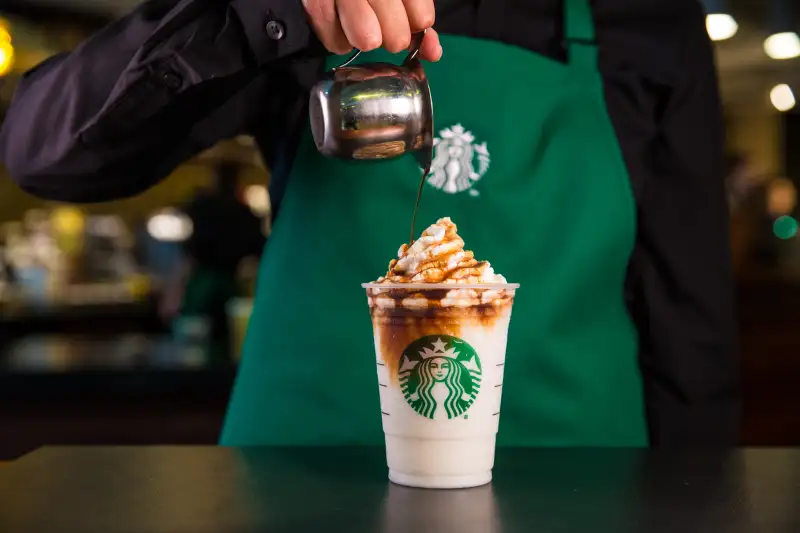 Joshua Trujillo—Starbucks
Caffeine lovers, rejoice: Starbucks has created a new Frappuccino with more caffeine.
Starting Wednesday, customers at Starbucks locations in the U.S. and Canada can purchase an Affogato-style Frappuccino beverage. The drink, inspired by Italian culinary traditions, includes a shot of espresso poured over the frosty drink to create "pockets of coffee" throughout.
The coffee chain will offer the Affogato-style beverage for three Frappuccino flavors: Vanilla Bean, Caramel and Mocha. But any Frappuccino can be ordered with a shot of espresso on top.
The Affogato-style Frappuccinos will be available for at least the summer. Depending on the market, the drinks will run you about 80 to 90 cents more than a regular Frapp.
Read More: These Are The 10 Best and Worst Deals From Starbucks
Starbucks faced criticism from caffeine fiends this week when the chain announced that it would hike prices on "select beverages". The price increase—up to 30 cents on some products—was originally supposed to roll out on July 12, but was accidentally rolled out early in some locations this week.
The chain also faced customer ire when it announced changes to its rewards program this spring. The previous system gave customers one star per transaction; after 30 stars, they received Gold Status, which entitled them to a free drink of any type or size after earning 12 stars. The new My Starbucks Rewards, unveiled in April, now gives customers two stars for every dollar spent, meaning they'll need 300 stars (or spend $150) to become Gold members and 125 to earn a free reward.
Customers have complained the changes favor customers who spend more money. It remains to be seen whether the new Affogato-style Frapp will bring some disgruntled coffee lovers back into the Starbucks fold.