Get a Free Starbucks Macchiato This Week If You Bring a Friend Along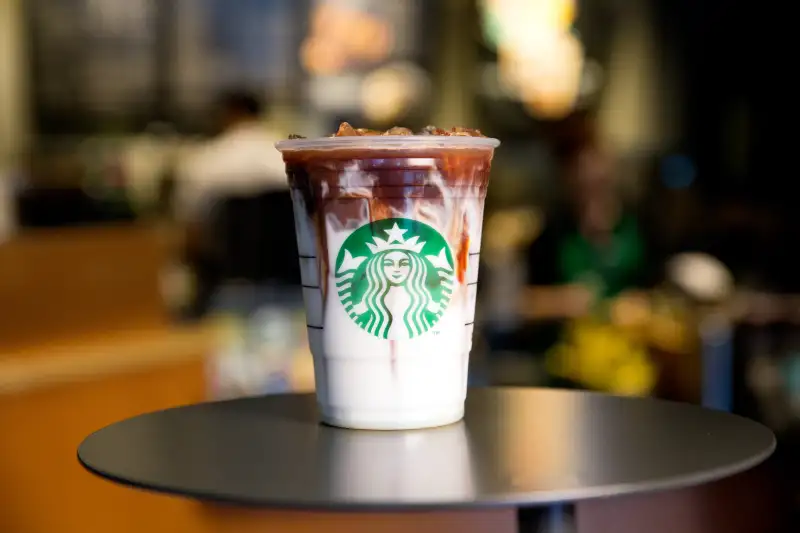 Joshua Trujillo—Starbucks
Starting at 2 p.m. on Thursday, Starbucks is offering a very special deal on its macchiatos. For five afternoons in a row, when you buy one of the frothy espresso drinks at regular price, you'll get a second for free. So they're essentially half price for you and a friend.
The buy one, get one free "Meet for Macchiatos" promotion is valid at participating Starbucks locations between 2 p.m. and 5 p.m. daily from August 3 to August 7. The options include the Iced Caramel Macchiato, Iced Cinnamon Almond Milk Macchiato, and Coconut Mocha Macchiato.
As you'd imagine, the free macchiato must be of equal or lesser value than the one you pay full price for. The promotion can't be combined with other discounts either.
What prompted this new offer from Starbucks? We have to admit we're unfamiliar with Friendship Day, one of an endless parade of made-up holidays. Apparently, Friendship Day is celebrated on August 6, and it's the excuse Starbucks is using for its two-for-one macchiato deal this week.
"We're making it an extended weekend celebration," Starbucks says. "So grab your bestie and swing by for a cool drink—and enjoy one on us."