Starbucks' Mini Frappuccinos Are Back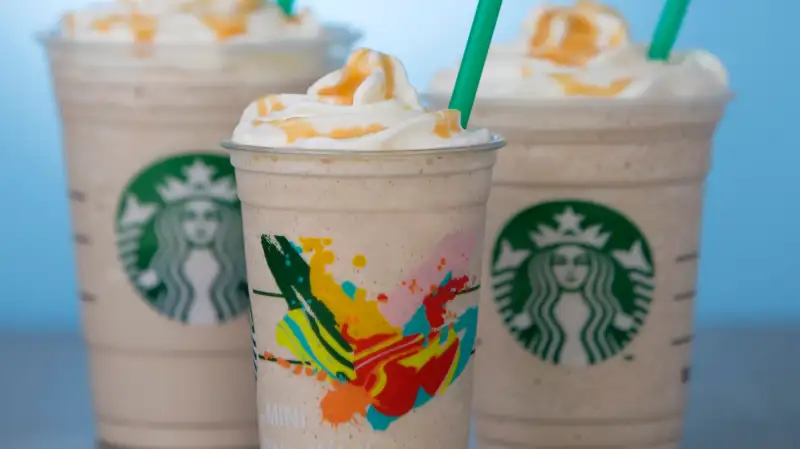 Joshua Trujillo—Starbucks
Good news if you're a Frappuccino fan on a diet: Starbucks will offer one of its favorite treats in a small serving size.
The coffee chain plans to sell Mini Frappuccino blended beverages in 10-ounce serving sizes. The Mini Frappuccino, which was first introduced on a national scale last summer, will be available for a limited time starting Monday, May 16, in participating U.S. and Canada locations.
The Mini Frappuccino, which has 120 calories and 24 grams of sugar, first debuted last year as a healthier alternative to the regular size beverages. In comparison, a tall Frappuccino, at 12 ounces, has 180 calories and 36 grams of sugar.
The reintroduction of the mini Frappuccino could be part of a larger effort by food and beverage manufacturers to offer snacks, sodas and other treats in smaller packages. For instance, the soda industry has heavily marketed smaller cans while industry sales in the U.S. have declined for more than a decade, Fortune reported.
The mini Frap has also proven profitable for Starbucks: When it was offered last year, it was among several beverage offerings that added to sales growth for the spring quarter. Last July, the Mini Frappuccino cost about 20 to 30 cents less than the tall size, which allowed Starbucks to sustain profits while appealing to health-conscious customers, the Street reported.
The new menu offering could be a way to bring more customers in the door, after changes last month to Starbucks' loyalty program that caused some to react negatively. Previously, My Starbucks Rewards gave customers one star for each transaction. After garnering 30 stars, they achieved Gold Status, which made them eligible for a free drink of any type or size for every 12 stars they earned. Under the new system, however, customers earn two stars for every dollar they spend, and they'll now need 300 stars to become Gold members and 125 to receive a free reward. Customers have argued the change favors customers who spend more money at the coffee chain.