Need to Swap Shifts With a Coworker? Here's the App Starbucks Workers Use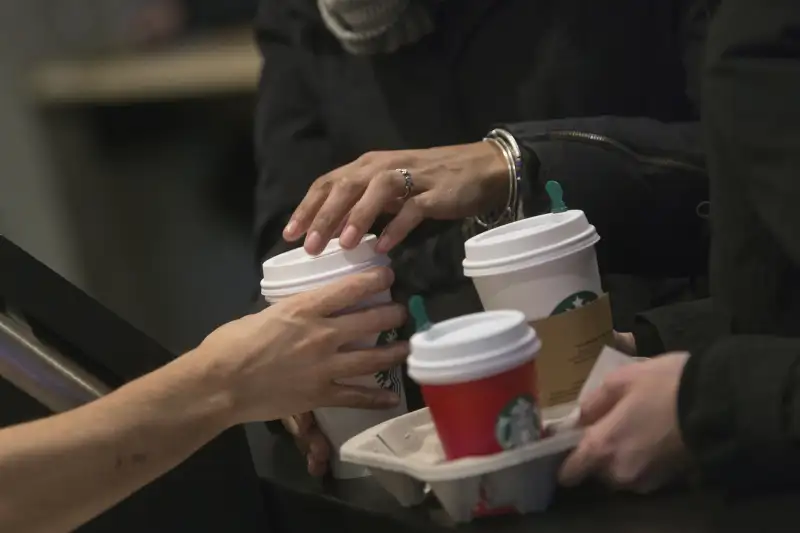 Bloomberg—Bloomberg via Getty Images
A startup app could make life easier for millions of shift workers with irregular schedules, if the coffee shops, retail stores and fast-food restaurants where many of these people are employed get on board.
Called Shyft, the app gives people who want to get rid of a shift and ones who are looking for extra hours a forum where they can make their schedules work for them. It's quicker and easier than asking individual co-workers one at a time, and it can connect workers who might live in the same general area but work at different stores.
The other advantage is that workers who need a certain number of hours to qualify for benefits like healthcare or tuition assistance can use Shyft to find extra shifts — but that's something that service-industry companies, some of which have been accused of juggling workers' hours specifically to keep them under those thresholds, might not be thrilled about. The app does have a feature that lets a manager approve or turn down a shift switch, and it plans to add a feature that will let people post requests for additional hours, Bloomberg said.
Shyft claims a user base that includes 12,000 Starbucks workers in the U.S., more than 7,500 McDonald's employees and more than 3,500 at Gap discount brand Old Navy, according to Bloomberg, which also said some employers are on board with the idea, so much so that they're giving workers wide latitude to figure their hours out among themselves, saying, "Some managers are posting entire schedules on Shyft and letting workers chose the shifts that work best for them or lining up extra hands."