How Two Friends Teamed Up to Sell Robots to Kids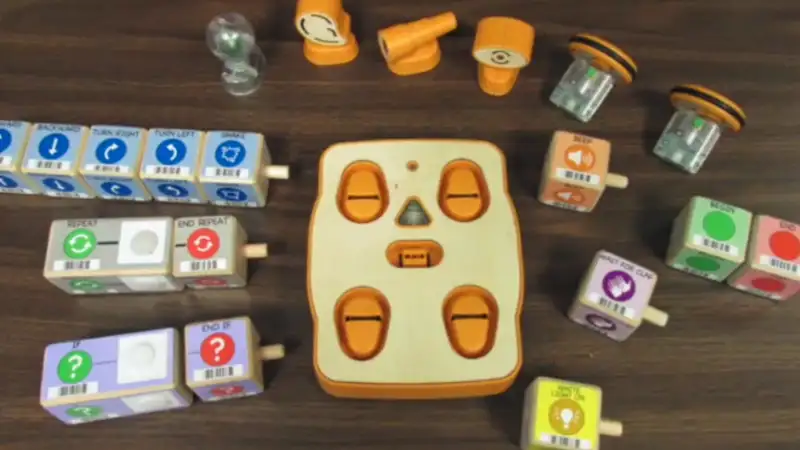 When Marina Bers and Mitch Rosenberg met at a 9-year-old's birthday party in May 2011, they discussed a business idea, fittingly, for children. They arrived with their kids, who went to school together, and Bers buttonholed Rosenberg—who had a background in engineering and marketing—to discuss a prototype she was developing: A robotic toy that teaches problem-solving skills to 4- to 7-year-olds using computer science principles.
Bers, a child study and human development professor at Tufts University, wanted a startup veteran to help build her toy into a viable business. Rosenberg liked the product but wasn't ready to leave his $190,000 paycheck. The following year, however, Amazon acquired Rosenberg's company—a robotics manufacturer—and the payout on his equity stake was enough to let him forgo a salary, for a while at least, and take a risk.
Read next: How an Unemployed Construction Worker Became a Craft Beer Entrepreneur
The pair co-founded KinderLab Robotics in 2013, with Rosenberg as CEO and Bers, still at Tufts, as the company's chief scientist. They focused first on finding capital, landing a $150,000 research and development grant from the National Science Foundation. "We needed to test the viability of certain features and see how children reacted," says Rosenberg. They bootstrapped another $100,000—loans from friends and family, plus some personal savings—to build the first kits. Each holds a small robot ("Kibo"), attachable modules (like sensors and wheels), and a set of wooden blocks that map out the toy's actions (turn left, spin). Kids learn to program the toy systematically, Bers says.
After six months testing toys in schools and promoting them at educator trade shows, KinderLab started shipping the kits in November 2014, selling largely to schools. Sales picked up quickly. Revenue hit $550,000 last year—letting the founders repay those loans—and is projected to be $750,000 for 2016.
While the firm targets educators, individual consumers have started buying from the company's website and now make up about half of sales. "Parents are purchasing the product and then persuading the school to buy Kibos for their classrooms," Rosenberg says.