2 Ways It Just Got Easier (and Cheaper) to Watch NFL Games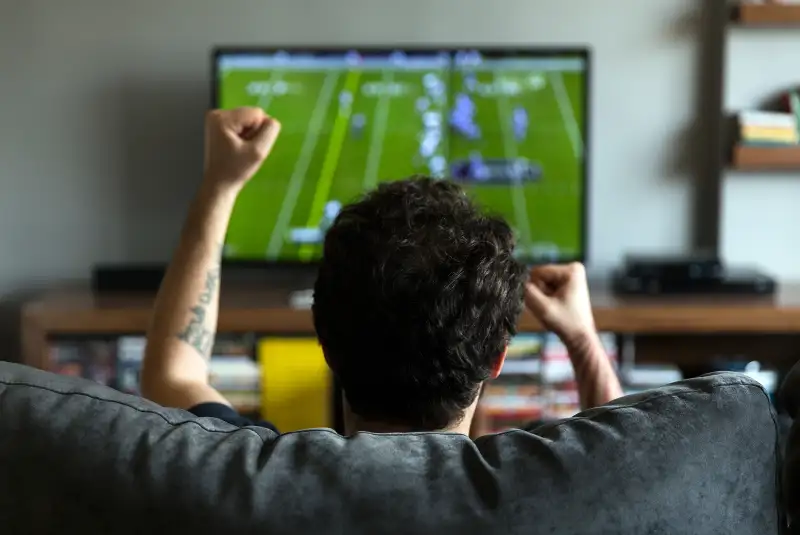 Football fans have a couple of new reasons to cheer. For this upcoming season, DirecTV's NFL Sunday Ticket package — which allows subscribers to watch every out-of-market NFL game live — will be significantly cheaper for college students and more accessible for everyone.
First, AT&T, which recently received approval to purchase DirecTV, announced that fans who live in an apartment, condo, or townhouse who are not DirecTV subscribers will be allowed to stream all NFL Sunday Ticket content online. (Previously, for the most part, the ability to stream NFL Sunday Ticket was limited to DirecTV subscribers only.) Streaming NFL Sunday Ticket packages start at $49.99 per month, for four months.
That's a pretty steep price to pay if, say, you're a college student. So, secondly, a special offer is being rolled out to college students, cutting the price of the same streaming package in half. A year ago, DirecTV introduced a pilot program allowing students at 10 universities to stream NFL content. Now, the NFL Sunday Ticket package is being opened to students enrolled at all American four-year colleges, at a price of $24.99 per month for four months.
To sign up for either streaming option, head to nflst.directv.com.