The Simple Reason People Make Bad Money Decisions
Money is not a client of any investment adviser featured on this page. The information provided on this page is for educational purposes only and is not intended as investment advice. Money does not offer advisory services.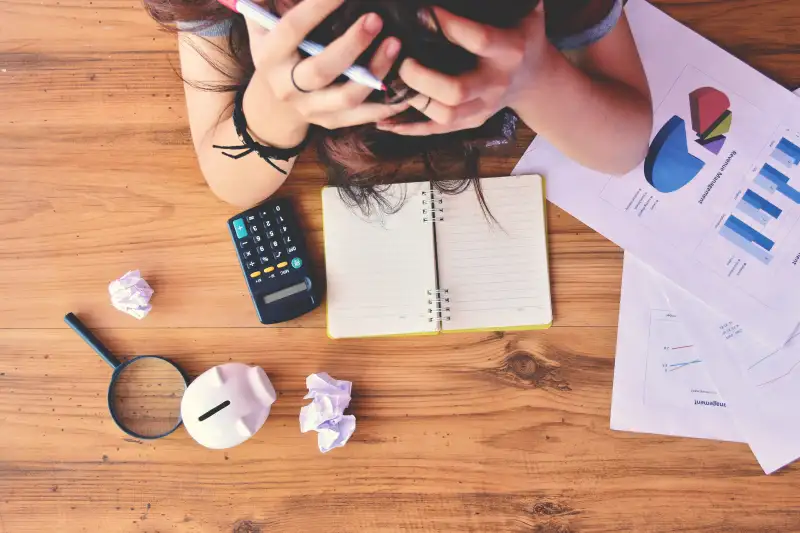 Sawitree Pamee—Getty Images
Despite the improving economy, eight out of 10 American adults still feel anxious about the state of their personal finances, according to a study by Northwestern Mutual.
For older Americans, that anxiety often stems from the overarching fear they'll outlive their money in retirement, Northwestern Mutual found. Other workers fear rising healthcare costs and financial emergencies will upset their long-term plans. Even a quarter of millennials report that financial anxiety "makes them physically ill" on a weekly or monthly basis.
If you're stressed about your finances, it's only natural to want to seek out advice from financial pro — after all, financial advice and hand-holding can go a long way toward alleviating the effects of stress. But you have to be careful when doing so, because some research suggests your mental biases could leave you vulnerable.
Relief for Financial Stress
A separate report by Northwestern Mutual, working with the neuroscience research firm ThinkAlike Laboratories, measured the electrical activity of people's brains as they evaluated various financial situations. The researchers found that thinking about important financial decisions actually impacted people's brain functions.
But neural activity associated with "stressful information processing" was 20% higher among do-it-yourself savers and investors compared with people receiving financial advice.
"When participants had even minor assistance, it relieved their brains of a significant degree of attentional demand," says Sam Barnett, head of ThinkAlike. "A skilled financial advisor presumably has a similar effect on their clients."
The key word here, though, is "skilled."
The impact of stress on our financial wellbeing isn't fully recognized or understood, but there is some indication that the stress that leads people to seek financial advice in the first place could actually have detrimental effects on how they process and use that advice.
How Stress Affects the Brain
A group of researchers in 2013 tracked responses from both young adults (18-34 years old) and older adults (65-85) to a series of probability-based questions. The participants were fed positive and negative feedback concerning the questions.
The researchers found that stressed-out participants performed better when the questions were guided by positive feedback.
In other words, "under stress people might be more likely to pay attention to positive feedback and disregard negative feedback," says co-author of the study Mara Mather, a University of Southern California professor of gerontology and psychology.
While the results haven't been tested in real-life scenarios, it does provide some insight into why we often make the wrong financial moves.
If you take someone concerned about their finances, put them in a room with an advisor who doesn't have their best interests at heart — maybe someone who highlights the potential power of stock-picking over the potential risks of stock market losses — then the desire for a positive outcome may win out over fear of the risks.
That's not to say you shouldn't seek advice. But you have to walk into that relationship with your eyes really wide open about how you're brain is likely to respond to the advice you get.
The last thing you want to do is to seek advice while you're stressed out and make risky or wrong decisions with your money.
After all, we know that poor financial decisions will only lead to future stress — and a vicious financial cycle.