The Feds Just Rolled Back a Rule Protecting You From Overzealous Student Debt Collectors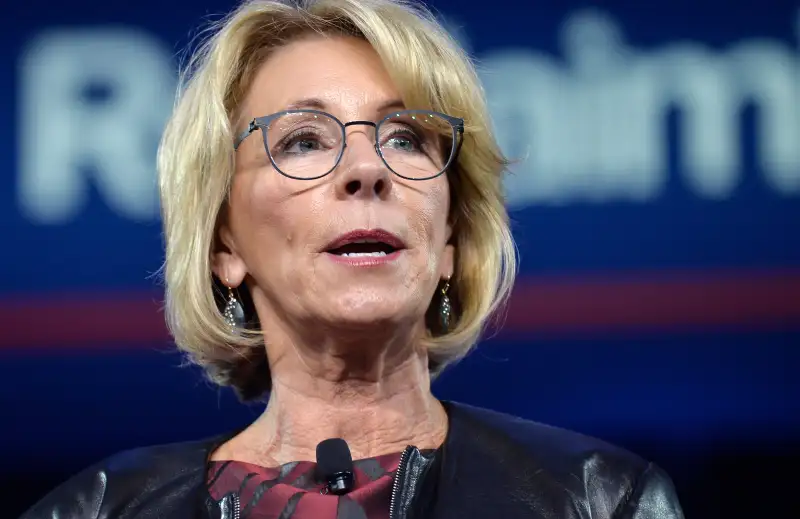 Mike Theiler—AFP/Getty Images
Student-debt collectors just regained permission to kick laggard borrowers when they're down.
The U.S. Education Department late Thursday rescinded an Obama-era rule that prohibited student loan guaranty agencies from collecting jumbo fees from defaulted borrowers who quickly resume paying.
Currently, guaranty agencies -- the bodies that administer federal loans made before 2010 -- aren't allowed to collect fees from borrowers who respond within 60 days to a default notice and then enter into (and honor) a repayment agreement. Those rules were put in place in July 2015.
The new notice, however, says that those guidelines would have benefited from public input. As a result, the department won't require agencies to comply with the rule without an opportunity for public comment. The Education Department declined to say, however, whether it planned to present the rule for public comment.
The rule only applies to debt from the Federal Family Education Loan (often called FFEL loans) Program, which was phased out during Obama's first term. The department started lending directly to student borrowers in 2010, so the rule won't affect anyone who's taken out loans in the past several years.
Student loans fall into default after nine months of missed payments. About 8 million borrowers have defaulted on $137 billion in education debts, according to data released by the government last week.
Rohit Chopra, a senior fellow at the Consumer Federation of America, said in a statement that removing the rule will exacerbate the "tidal wave of defaults" that the administration is facing. "With more than 3,000 Americans defaulting on a student loan every day, this just adds insult to injury," he said.
The Obama-era rule on collection fees was linked to a court case that started in 2013, in which a borrower sued United Student Aid Funds (USA Funds) for hitting her with a $4,500 charge from a 16% collection fee. She owed $18,000 at the time her loans went into default, but she responded to USA Funds and agreed to a repayment plans.
The Education Department backed the borrower, writing in an amicus brief that guaranty agencies shouldn't be able to levy collection fees on borrowers who quickly agree to start repaying their loans.
Politico reported that USA Funds agreed to a settlement in that class-action case earlier this year, providing reimbursements to nearly 35,000 borrowers.
The notice is the first major move on student loan policy that the Education Department has taken since Betsy DeVos started as secretary. Prior to her confirmation, Democrats raised concerns about her financial ties to Performant Recovery, a company that used to have a contract with the department to collect defaulted loans. DeVos had disclosed in her ethics paperwork that her family's investment group had a small stake in a loan to the debt company.