Is Student Debt Really Keeping Millennials from Growing Up?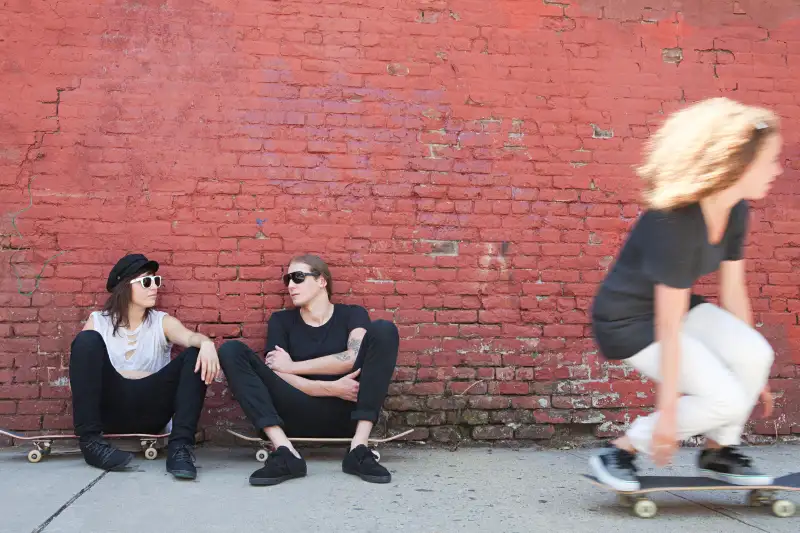 Getty Images/Image Source—Getty Images/Image Source
Young adults with student debt are postponing life events like buying a home or car, getting married, and having babies at higher rates than other age groups did, according to a new survey.
Overall, 45% of respondents who ever had student loan debt said they had put off life events because of it. For borrowers currently between 18 and 29, that number rises to 56%, according to the survey from Bankrate.com.
On the other hand, that means that about 55% of respondents (including about 44% of millennials) haven't delayed life events because of student debt.
Economists, too, are studying the precise effects of student loan debt on the economy and consumer behavior. The familiar headline is that student debt is a significant strain on the economy, since it reduces borrowers' ability to access other forms of credit. And there's certainly some evidence to back that up.
Read next: College Textbooks Cost 1041% More Than in 1977
A recent working paper from the Federal Reserve Bank of Philadelphia found that counties with higher levels of student loan debt had less small-business growth. A survey by the National Realtors Association found that 12% of all recent home buyers said they delayed their purchase because of debt, and among millennials who did so, half said it was specifically because of student loan debt. And the New York Fed also has studied home ownership trends and found that young adults with student debt were less likely to own homes than those without it.

NEWSLETTER: COLLEGE_PLANNERSign up for COLLEGE_PLANNER and more View Sample
Steve Pounds, a financial analyst with Bankrate, also points out that the number of student loan defaults and delinquencies shot up during the recession. While that involved a relatively small share of borrowers, it's likely to affect their credit for the rest of their lives. "That has to be a drag on the auto, real estate, and stock industry," he said. "How much of a drag? I don't know. But it's an side effect that has to be noted."
At the same time, college graduates still enjoy more income and job stability. Bachelor's degree holders had median earnings last year that were $23,000 higher than high school graduates, and their unemployment rate was almost half of the 6% rate among high school grads, according to the New York Fed.
And some studies have suggested that characterizing student loans as a crisis scenario may be a bit a melodramatic. For example, TransUnion tracked the borrowing behavior of milliennials and found that while they are buying cars and applying for mortgages at lower rates than previous generations, that's true regardless of whether they're paying off student debt.
Check out the new Money College Planner
In the Bankrate survey, two-thirds of younger borrowers said they didn't receive enough information about the financial risks of loans. Millennials were more likely than older borrowers to say they were delaying money-related life events in four out of five categories. The odd exception? Retirement savings. Less than 20% of millennials have delayed saving for retirement, slightly below the quarter of baby boomers who said they had done the same.
Are you concerned about paying back your student loans? Read Money's 8 Ways to Stop Student Loans From Ruining Your Life
[findthebest id="2oH8iJTCueF" title="Public vs. Private College Student Debt" width="600" height="550" url="https://w.graphiq.com/w/2oH8iJTCueF" link="http://colleges.startclass.com" link_text="Public vs. Private College Student Debt | StartClass"]
You Might Also Like: The 25 Best Colleges for Merit Aid