How Student Loan Borrowers Can Prepare for Big Changes Coming in 2023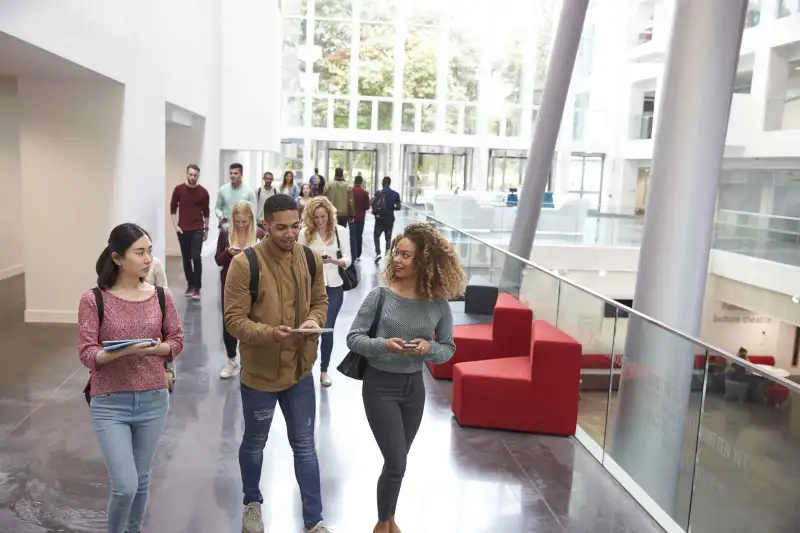 It may have only just started, but 2023 is already shaping up to be a significant year for the nation's roughly 44 million student loan borrowers.
The Supreme Court is slated to weigh in on President Joe Biden's forgiveness plan, federal payments are set to resume after more than three years, and several new initiatives aimed at improving borrowers' repayment experiences are taking effect.
If you have federal student loans, here are five things you can expect in 2023 (and how to prepare).
1. Biden's one-time student loan forgiveness plan will get a ruling
What's happening: Borrowers who applied and were approved for Biden's one-time student loan relief plan are stuck in limbo, waiting to see where the Supreme Court lands on whether the administration has the legal authority to unilaterally wipe out more than $400 billion of debt.
"Debt cancellation is the big open question [for this year]," Michele Shepard, senior director of college affordability at The Institute for College Access & Success (TICAS), says. "There's nothing we can say about that right now with certainty."
Biden's plan, if cleared by the Supreme Court, would cancel up to $10,000 of federal student debt for borrowers earning less than $125,000. Borrowers who received a need-based Pell Grant during their time in college would get as much as $20,000 canceled. About 26 million borrowers applied for forgiveness, with 16 million of them approved, before the administration had to stop the program in light of the legal challenges. In all, more than 40 million borrowers are eligible for the relief.
The Department of Justice, in a filing last week, maintained that the plan was legal and argued that the plaintiffs in the two cases before the court lacked legal standing. The case is scheduled to have oral arguments Feb. 28, with a decision expected by the end of June.
What borrowers can do now: Wait and see — and don't make any drastic financial decisions based on the assumption that your loans will be canceled.
2. Federal student loan payments will resume after a long hiatus
What's happening: Most federal student loan borrowers haven't been required to make a student loan payment in nearly three years. That pandemic-era payment pause is scheduled to end this year, though exactly when is dependent upon the Supreme Court case. Payments are set to resume 60 days after the court makes its decision or 60 days after June 30, whichever is sooner.
Whenever payments do resume, experts have said they're worried about how to limit the number of borrowers who fall through the cracks and fall behind on their bills. One of the biggest indicators of whether a borrower will be successful making payments is simply whether they're in the habit of doing so, Betsy Mayotte, founder of The Institute of Student Loan Advisors, previously told Money.
"We've taken all these people that were in the habit of paying out of the habit," she says. "The longer we go, the harder it's going to be to get them back in."
But just how problematic the return of payments will be depends in part on whether the administration is allowed to carry out its forgiveness plan. If so, up to 20 million borrowers could see their balances eliminated, reducing the number of accounts loan servicers need to focus on.
In its legal filing last week, the administration said that delinquencies and defaults would spike above pre-pandemic levels without the relief. History supports this argument — delinquencies have climbed after previous, more limited payment pauses following natural disasters. Plus, many student loan borrowers are already falling behind on their other debts even with the payment pause, according to a new report from the New York Federal Reserve.
What borrowers can do now: If you're able, try to get back into the habit of making monthly payments by putting the amount you'd owe on your loans into a savings account. If you're worried about being able to afford your payments, look into income-driven repayment plans, which may reduce your monthly bill. (You can see how much you'd owe under different plans with this loan simulator.) Finally, make sure your contact information is up to date with your loan servicer so you don't miss any notices.
3. Borrowers in default will get a fresh start
What's happening: Before the pandemic payment pause, about 20% of federal borrowers — or roughly 8 million — were in default, meaning they had missed at least nine months of payments. Borrowers in default tend to have lower loan balances because many never completed a degree. Falling into default can have long-lasting consequences, with the government able to garnish borrowers' wages, Social Security payments and tax refunds to put toward their debts.
But when payments resume, all of these borrowers can be taken out of the collections system and put back into good standing through a process the federal government has dubbed the Fresh Start initiative. This restores their eligibility for income-driven repayment plans and allows them to qualify for federal aid again, so they can re-enroll in school to complete their degree, Shepard says, adding that it's an important and underreported benefit.
"It's giving people the chance to bypass the more traditional, onerous ways to get out of default," she says. "It's a clean slate."
What borrowers can do now: Shepard says borrowers can raise their hand to be in a soft launch of the program. (More info on that here.) Otherwise, look for a campaign from loan servicers and the Education Department to raise awareness about the initiative later this year.
4. Borrowers will get a recount on their way to a separate type of forgiveness
What's happening: The Biden administration's one-time cancellation could help a lot of borrowers, but it's not particularly useful to people with larger loan balances who were already aiming to get forgiveness through Public Service Loan Forgiveness or income-driven repayment, says Meagan McGuire, an advisor with the Student Loan Planner. Both of those plans are designed to offer loan forgiveness after a certain number of payments.
"There are a lot of people in that boat," she says.
To help those borrowers, the administration is retroactively counting all months spent in repayment as eligible for forgiveness, regardless of whether the borrower had the type of loan or payment plan required under the rules. (Read a full breakdown of how the government is revising payment counts here.) The Education Department has said it will finish this payment count adjustment, sometimes called the "IDR waiver," by the end of July.
The upshot? Millions of borrowers could be months, or even years, closer to having their loans balances eliminated — regardless of what happens with the Supreme Court case.
What borrowers can do now: You must have federally held loans to be eligible for the payment recount. If you have privately held Federal Family Education Loans (FFEL) or Perkins loans, you'll need to apply to consolidate them no later than May 1 to benefit from this recount. To find out which type you have, log into your account on your servicer's website and look for the loan details. In general, if some or all of your loans have not been eligible for the pandemic forbearance, then you need to consolidate.
5. Borrowers may get a new, more generous repayment plan
What's happening: A common criticism of the one-time student loan debt jubilee is that it does nothing to improve the system for repaying loans for future borrowers. For that, the Biden administration has proposed changing the details of an existing repayment plan to make it more generous to borrowers.
The plan in question is called REPAYE; it's a type of income-driven repayment plan, which sets monthly payments based on how much you earn instead of how much you owe.
The administration is proposing changes that would protect more of a person's income from payments, cut payments for undergraduate debt in half and forgive outstanding debt from undergraduate loans after a shorter time period. The proposed regulations also aim to fix the problem of negative amortization by having the government pay any unpaid interest so a borrower's debt doesn't grow if they're making regular payments. (See more on how the proposed changes would help borrowers here.)
"The headline for most folks, especially lower-income folks, is that their payments will fall and their interest will be covered," Shepard says.
What borrowers can do now: Not much until the changes are implemented, which will happen later this year, according to an Education Department fact sheet. Borrowers who are already enrolled in REPAYE shouldn't need to do anything, but if you're in another repayment plan, it is likely that you'll have to proactively switch.
More from Money:
4 Ways Biden's New Student Loan Repayment Plan Could Help Borrowers
Student Loan Forgiveness Won't Happen Until Next Spring at the Earliest (if at All)