Super Bowl Bettors Won Big Because of Seattle's Last-Minute Gaffe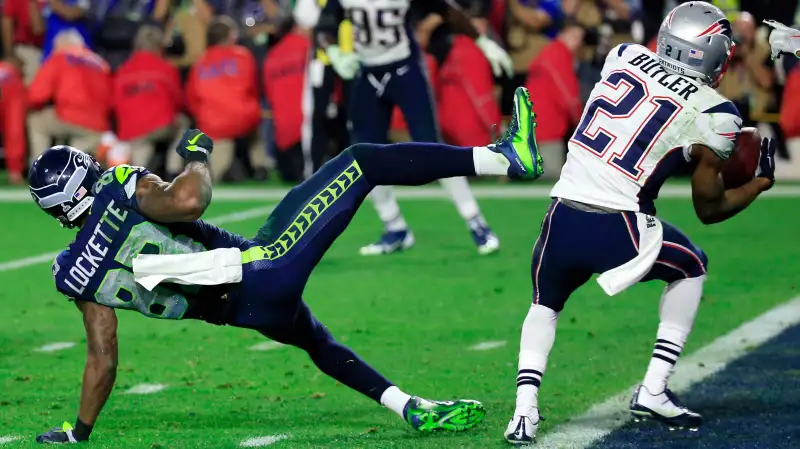 Las Vegas casinos were ready to celebrate. For the most part, bettors had favored the New England Patriots to win the Super Bowl, and the Seattle Seahawks had only one yard to go to take the lead with less the 30 seconds on the game clock. Then Seahawks Coach Pete Carroll made arguably the absolute worst play call in Super Bowl history, a slant pass that resulted in an interception, and New England wound up winning in stunning fashion.
The wild turn of events is not nearly as bad for sports books as the 2008 Super Bowl, when a flood of bettors put their money on the underdog New York Giants and collected big time when they beat the 18-0 New England Patriots. That shift resulted in a $2.8 million loss for sports books.
While final numbers haven't been released for this year, it looks like the sports books will collectively post a small profit. But the casinos would have won big had Seattle not screwed up what seemed like a certain victory at the last minute.
"We had several six-figure bets on each side, but a few more on the Patriots," The Wynn casino's John Avello explained to Sporting News. "We had some huge bets on the Patriots, so the day didn't go so well for us."
What's more, Nick Bogdanovich, William Hill sports books' director of trading, told the Las Vegas Sun that his operation's "one losing scenario" was the combination of the Patriots winning the game and final score topping 47.5 points. When Tom Brady led the Patriots to take the lead 28-24 in the fourth quarter, the many bettors who chose "over" rather than "under" won, and when the Seahawks gave the ball back to the Patriots at the end of the game, the New England/Over parlay bet also cashed.
"There was quite a bit of Seattle money late, but obviously, we were still a little bit high on New England," said Bogdanovich. "The worst-case scenario for us was Patriots-to-OVER," said Westgate Las Vegas SuperBook vice president Jay Kornegay.
Still, because of the multitude of gimmicky prop bets and other wagers, Kornegay said, his operation "should show a small profit." Yet some seriously big profits were all but in the grasp of the sports books, just like the Super Bowl title seemed a done deal for the Seattle Seahawks. Of course, things didn't turn out that way.