Here's How Much It Will Cost You to Snag a Last-Minute Airbnb for the Super Bowl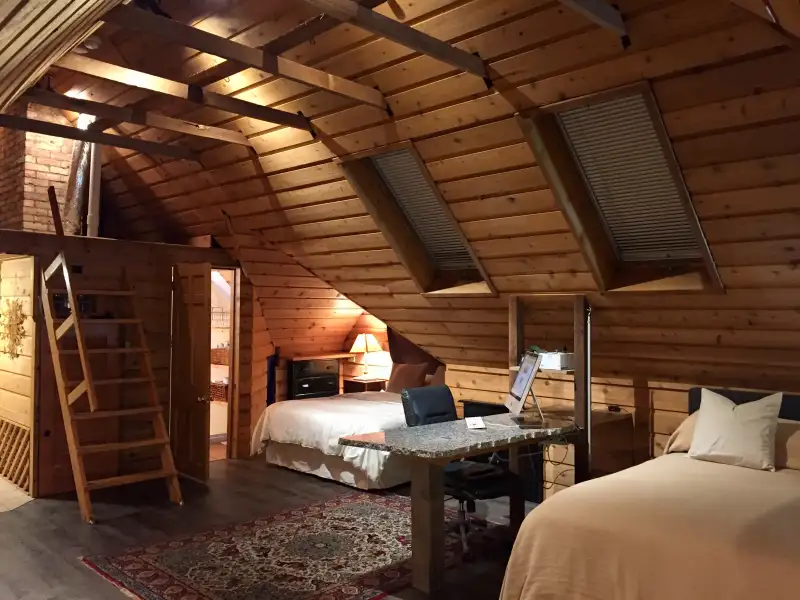 Still mulling your options for Super Bowl weekend? If you want to avoid high hotel rates in Minneapolis with a last-minute Airbnb, you might need to act fast. As of Friday afternoon, the average nightly price to book an Airbnb in the Minneapolis-St. Paul metropolitan area for Super Bowl weekend was over $900.
According to the home-sharing service's latest economic impact report, the 7,000 visitors staying in an Airbnb near U.S. Bank Stadium, where the New England Patriots will play the Philadelphia Eagles on Sunday, paid an average of $286 per night for a rental the week of the Super Bowl. They also booked relatively late -- 60% made reservations after the matchup was announced, the report says.
As game day draws near, it seems they were the lucky ones. Football fans searching for a place to stay in the Minneapolis--St. Paul area from Saturday through Monday can expect an average nightly price of $903, according to the website, as only 16% of area homes are still available to rent.
Those who only need a place to sleep after the big game will see a bit of a discount -- the average nightly price for Super Bowl Sunday alone is $824. One of these unbooked rentals, a wood cabin-esque third-floor studio that normally runs visitors $102 in total, is the most-wishlisted Airbnb in Minneapolis. The price to stay Sunday night? $581, including cleaning and service fees.
For context, Airbnbs in Minneapolis aren't usually this expensive. Nightly prices for a stay from Saturday through Monday drop to an average of $275 over the first weekend in March. And, while the average price for a rental this weekend might be several hundreds of dollars higher than usual, a handful of rooms priced at $200 or below are still available in the Minneapolis-St. Paul metropolitan area, both for the weekend and Super Bowl Sunday alone.