Super Bowl Tickets Are Crazy Expensive This Year. Here's Why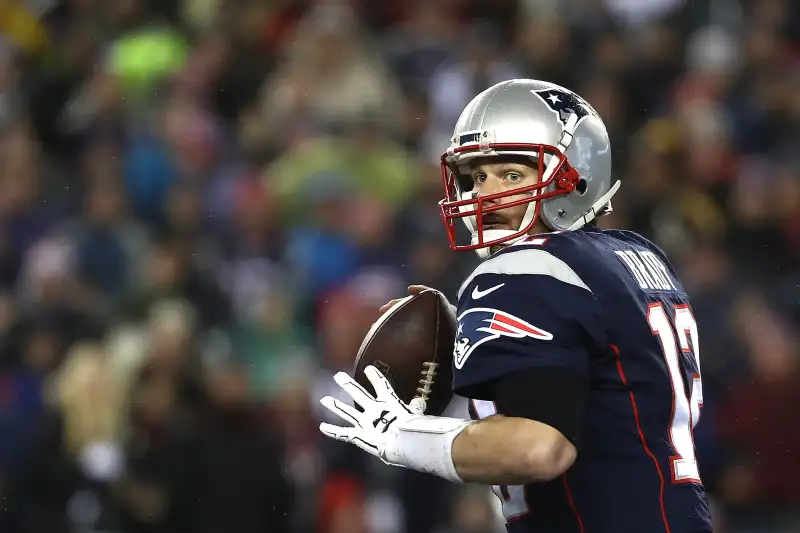 At first glance, next Sunday's Super Bowl between the New England Patriots and the Atlanta Falcons doesn't seem like the biggest fan draw.
The Patriots have made seven appearances in the big game since 2002, so it's not like fans envision the latest championship showdown as a once-in-a-lifetime thrill. The Falcons, meanwhile, are known for playing in arguably America's worst sport city, with a notoriously unenthusiastic fan base. In 2015 the team was fined for pumping in fake crowd noise into the stadium, which obviously wouldn't be necessary if there were real fans inside supporting the team.
Then there's this year's host city, Houston, which doesn't match the sexy destination appeal of previous Super Bowl cities like New Orleans or Miami. Combine all of these factors and it would seem like there would be relatively weak demand—and therefore, likely lower pricing—for Super Bowl LI.
Only right now, Super Bowl tickets remain among the most expensive ever. According to data from the ticket resale and aggregation site SeatGeek, the average Super Bowl ticket is listed at $4,967 as of Thursday, which is about the same as it was one year ago with 10 days to go before the Super Bowl. And this year's ticket prices are extraordinarily expensive compared to previous years. With 10 days to go before the Super Bowls in 2010, 2011, and 2013, average asking prices were around $3,000, according to TicketIQ—or $2,000 less than the current rates.
[UPDATE: Since this post was published, the market for tickets has changed dramatically. Apparently, demand for tickets really is low this year, and the prices now reflect that: As of Monday, the lowest-priced seats were being listed under $2,000, and the average asking price was down to about $3,150.]
So why are prices so high now? Well, it appears as if the laws of supply and demand are very much in effect. Specifically, supply is low, and with relatively few tickets for sale, prices are stubbornly high.
A big reason why the ticket supply is low appears to be a new NFL partnership with an enterprise called On Location Experiences, which is selling tickets only in bundled packages that include extras like pre-game parties and the "priority option to book hotels, transportation and additional experiences." ESPN reported that On Location Experiences received 9,000 Super Bowl tickets, and if you go to the Atlanta Falcons website seeking tickets, the only option is to book a bundled package, not basic admission to the game.
Considering that NFL stadiums like Houston's NRG Park contain 70,000+ seats, the allocation of 9,000 tickets might not seem like a big deal. In fact, because of how the NFL controls distribution of tickets, with the vast majority of seats divvied up among franchises, the media, season ticket holders, and the host city, only a very small proportion of tickets are available to the general public. So when you remove 9,000 seats from that pool, the already small supply of seats on the open marketplace shrinks further.
"While prices are historically high, the bigger story for me is how little supply there is in the marketplace," TicketIQ spokesperson Jesse Lawrence said via email. "So many of these tickets are pushed through packages," Lawrence told USA Today.
What fans, the NFL, and ticket sellers alike are trying to avoid is a repeat of the shady situation in 2015, when brokers agreed to sell countless Super Bowl tickets that they never actually had. Normally, such brokers can scoop up tickets as game day draws near and deliver them to customers at agreed-upon prices, with a profit. But that year, ticket prices soared during the week before the Super Bowl, and some brokers failed to follow through on sales. The fans left hanging were refunded their money for tickets, but some still wound up on the hook for flights, hotels, and other arrangements made for attending the Super Bowl.
SeatGeek spokesman Nate Rattner explained to Money that there are greater restrictions on resellers have resulted in fewer ticket listings. "The goal is making sure sellers really have tickets they are able to deliver to fans before making a sale," he said. It makes sense: Brokers should have the products they're selling, right?
Fans obviously welcome the fact that they're 100% guaranteed seats when dealing with On Location Experiences. But they'll be paying for it. Super Bowl package prices had originally started at $5,949, but that level is currently listed as sold out. The cheapest available On Location Experience package now begins at $7,249, and it includes a ticket and a three-hour pre-game party. Lodging, access to VIP parties, and other extras incur additional costs.
Essentially, the bundling of tickets into packages is a way to charge inflated prices for Super Bowl tickets without revealing exactly how much the seats alone cost. Because the NFL is involved, it's a way for the league—rather than non-partner ticket vendors—to benefit when tickets are selling for a premium. And because of how many tickets are at the disposal of On Location Experiences, the NFL is able to keep the supply low, for the time being.
Meanwhile, if all you're looking for is a ticket, the average seat may be going for around $5,000, but there are cheaper tickets to be had. Multiple resale sites were listing tickets starting under $3,000 as of Thursday. At last check, the NFL's exclusive ticket resale operation run by TicketMaster has a total of 324 listings, starting at $3,143.
Ticket sellers also say that, beyond the supply issue, prices have also remained fairly high due to unexpectedly strong demand from Atlanta Falcons fans - it seems a Super Bowl appearance is enough to make them turn out.
Then again, if money is no object, you could treat 20 of your friends to an over-the-top $1 million Super Bowl package, which includes accommodations at two luxury homes, VIP party admission throughout the weekend, autographed helmets from NFL greats like Roger Staubach, and tickets to the Super Bowl, as well as courtside seats at the Houston Rockets game on the Friday before Super Bowl Sunday.