Soon You'll Be Able to Turn Your Brown Eyes Blue for $5,000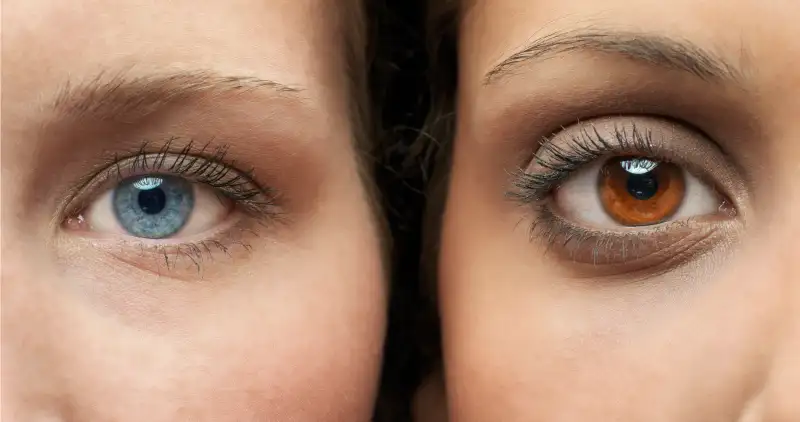 Jonatan Fernstrom—Getty Images
For years, a California-based company called Stroma Medical has been publicizing a laser procedure that turns brown eyes blue. Theoretically, this would give brown-eyed individuals the choice to change the tint of their irises, not unlike the way many decide to use surgery to alter the noses or chests they were born with.
Now Stroma Medical claims that it has conducted 37 successful treatments on patients in Mexico and Costa Rica. It also says that it would likely charge about $5,000 for anyone wanting the procedure. That is, of course, only if and when American medical safety regulators give the surgery the green light in the United States.
Company chairman Gregg Homer says the procedure works by disturbing the thin layer of pigment that exists on the surfaces of all brown irises.
"The fundamental principle is that under every brown eye is a blue eye," Homer told CNN. "If you take that pigment away, then the light can enter the stroma—the little fibers that look like bicycle spokes in a light eye—and when the light scatters it only reflects back the shortest wavelengths and that's the blue end of the spectrum."
Although the treatment lasts only 20 seconds, the patient's eye color isn't changed right away. Instead, it takes a few weeks for the human body to remove the pigmented tissue, resulting in blue eyes.
Given that light eyes are increasingly rare, with less than a fifth of Americans boasting blue peepers, it's easy to see how there might be demand for this procedure. A preference for blue eyes in Western societies has been documented in many unscientific ways, though controlled studies suggest that the blue-eyes-are-more-attractive stereotype is more a product of culture than unconscious preference.
Whether or not you feel this procedure is a net good—or bad—thing for society, a bigger concern might be safety.
Though Stroma claims the surgery is safe, at least one ophthalmologist cautioned that the shedding of pigment could clog up drainage channels in the eye, increasing pressure and the risk for glaucoma.