T-Mobile Pays $21,800 for Sponsorship Tattoo on Olympic Runner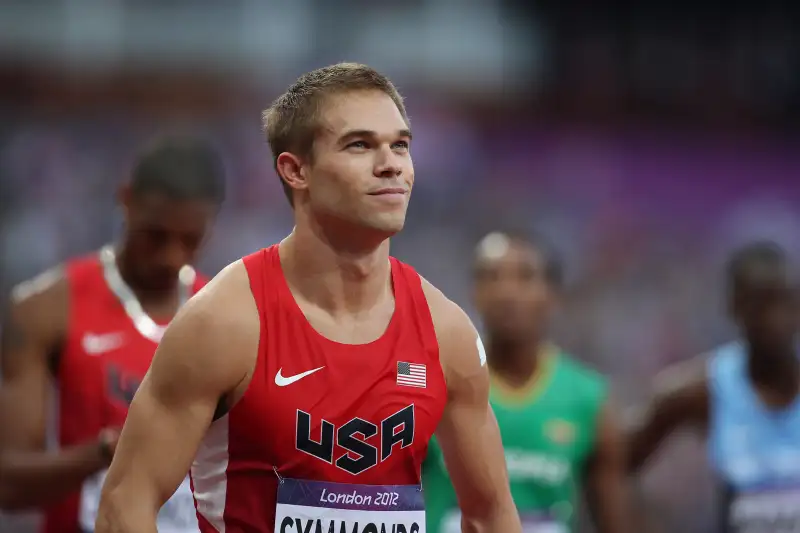 Tim Clayton—Corbis via Getty Images
Nick Symmonds has been the fastest and most prominent American middle-distance runner of the current era, representing the U.S. in two Olympics thus far and winning a silver medal in the 800-meters at Moscow's 2013 World Championships. In addition to leading the pack on the track, he's at the cutting edge of advertising, most recently by auctioning off nine square inches of his skin to T-Mobile on eBay for $21,800.
In his eBay listing, Symmonds laid out the terms in detail, indicating that the sponsorship tattoo is temporary, kept on for the full duration of the season, which begins on May 14 and ends in August at the Olympics in Rio. The nine square inches up for sale (or rent, really) are on Symmonds' right shoulder and come with one supportive tweet per month. Symmonds' left shoulder, meanwhile, is already occupied by another sponsor, a caffeinated gum company.
There may be some snafus down the line, however. "Due to antiquated rules, during all IAAF, USOC, and IOC governed competitions, I will be forced to tape over all forms of advertising on my body except the logos of my apparel and equipment manufacturers," Symmonds wrote in his listing. "Though these absurd rules certainly diminish an investment in an athlete, please know that I will put in extra effort to ensure that the winner of this auction realizes a fantastic return on investment."
This isn't the first time Symmonds has had companies rent his skin. In 2012, he auctioned off arm space for $11,100 to a marketing agency, and a positive testimonial of that experience was included in the recent listing. Although he had to cover the tattoo with tape, that in and of itself drew a considerable amount of attention at the time.